Ferrari have lodged an appeal against Carlos Sainz's five-second penalty at the Australian Grand Prix.
Sainz was punished after he collided with Aston Martin's Fernando Alonso in the duel for third at the opening bend following a late restart at Albert Park.
After he was informed of the sanction, an emotional Sainz pleaded with his Ferrari team to instruct the stewards to reconsider their decision.
Sainz took the chequered flag in fourth, but because the race ended behind the safety car, the penalty dropped him to 12th and last.
The Spaniard later described the stewards' verdict as the "biggest Formula One disgrace for many years".
Speaking on Thursday, Ferrari team principal Frederic Vasseur said: "You have 14 days to register the petition with the FIA. We have done that in time.
"The hearing could be at the next race in Baku [on April 30] or before. We would prefer to do it before.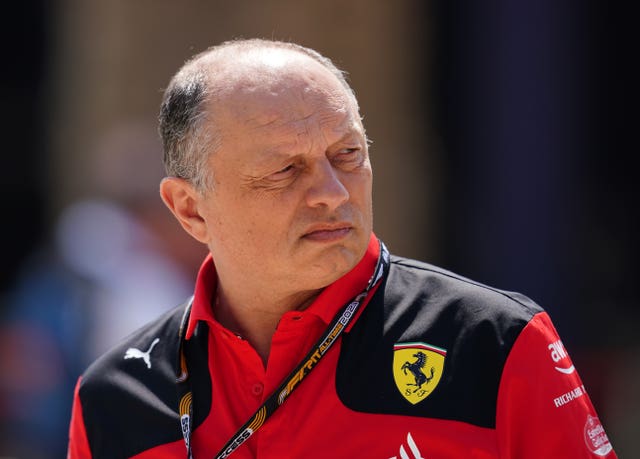 "The FIA will have a look at our petition, and see if they can re-open the case. We would then have a second hearing with the same stewards about the decision itself.
"We can expect an open discussion with them. That is for the good of the sport.
"The biggest frustration for Carlos, and you could hear it on the radio, was that he didn't have a hearing because the case was very special. It would have made sense to have the hearing before the five-second penalty was applied."
Sainz's late punishment capped a terrible afternoon in Melbourne for Ferrari after Charles Leclerc beached his machine on the first lap following a coming together with Lance Stroll.
The Monegasque has now failed to finish at two of the opening three rounds, leaving him on six points, 63 behind championship leader Max Verstappen.
---