Wembley Stadium launches dementia friendly match-day experience
Wembley will become the UK's first dementia friendly national stadium in a bid to keep sports fans affected by the condition "at the heart of the action".
The Football Association and official charity partner Alzheimer's Society have collaborated to improve the match-day experience for people living with dementia, who can find sporting venues disorientating and overwhelming.
Football's governing body has also backed Alzheimer's Society's new Dementia Friendly Sports Clubs and Venues guide, while both the Premier League and the Racecourse Association have pledged their commitment to becoming dementia friendly.
Alzheimer's Society chief executive officer Kate Lee said: "We want to see all sports showing their commitment to giving fans with dementia a smooth journey from sofa to stands.
"We're really pleased to see our landmark guidance be so well received by organisations across multiple sports.
"We hope it helps foster a more inclusive, accessible and welcoming environment for sports fans with dementia, so they can continue to be at the heart of the action."
After an audit of Wembley Stadium by people affected by dementia, measures have been put in place to improve accessibility and increase understanding of the condition.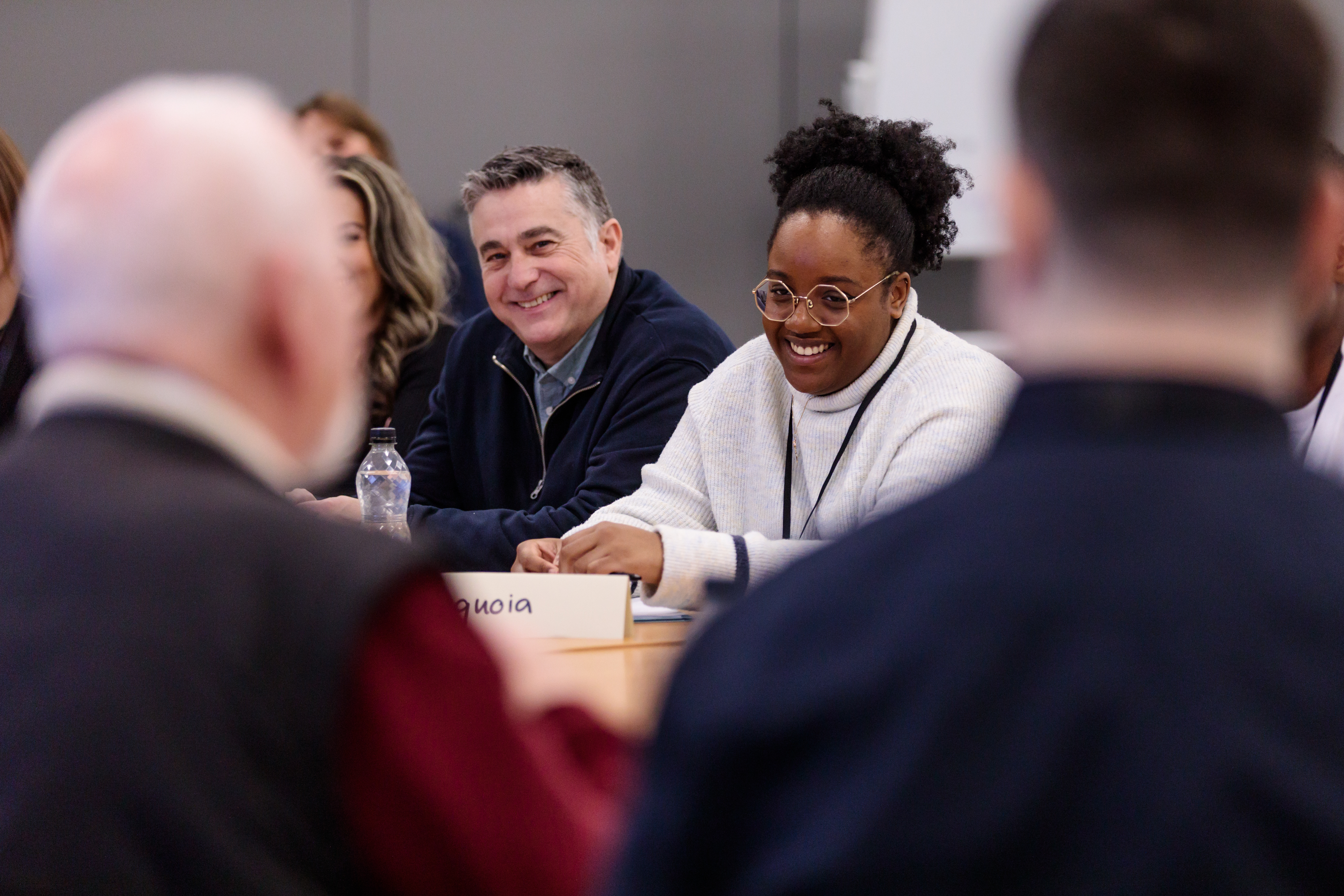 Public-facing staff such as matchday stewards will be given bespoke training and there will be increased visibility of services available, such as dedicated lifts and Wembley's shuttle services.
Stadium director Liam Boylan said: "The changes we've made at Wembley are the first steps in ensuring that those who are affected by dementia are not excluded from the beautiful game and can continue to enjoy the sport they love, safe in the knowledge that their support and wellbeing is our top priority.
"Sport has an unrivalled ability to inform, educate and put a spotlight on important issues and we look forward to continue working closely with Alzheimer's Society."
The Dementia Friendly Sports Clubs and Venues guide was created and funded by Alzheimer's Society's Sport United Against Dementia Board, with contributions from the Premier League and other sporting stakeholders.
The Premier League's head of community Nick Perchard said: "The importance of creating an inclusive atmosphere for fans is of paramount importance to the Premier League and its clubs.
"We look forward to seeing this landmark guidance rolled out further into the game and making a meaningful difference to families affected by dementia."
The Racecourse Association's communications manager Paul Swain added: "We're working closely with Alzheimer's Society and backing its landmark guidance to keep fans at the heart of unforgettable racing moments as part of British horseracing's ongoing commitment to inclusion."
Alzheimer's Society said 900,000 people in the UK live with dementia – "enough to fill Wembley 10 times over" – and attending sporting venues presented unique challenges.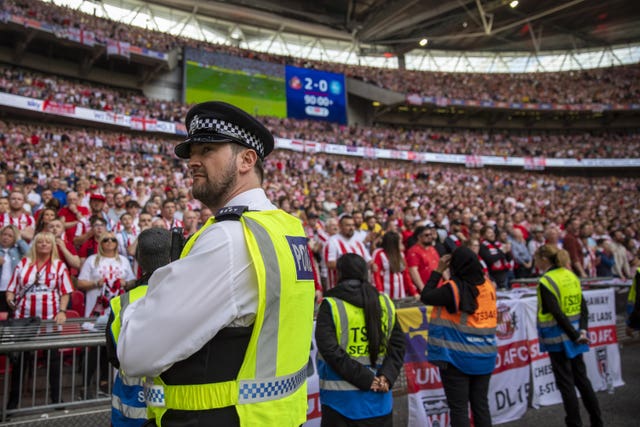 Many find matchdays too disorientating and overwhelming due to large crowds and noise levels, plus the inability to communicate, Alzheimer's Society said.
Jonathan Pinkney, son of Brighton season ticket holder John Pinkney, who lives with dementia, said: "Dad has been a life-long Brighton fan, but his dementia diagnosis changed everything.
"He gets anxious if it gets too busy and crowded, especially when queueing. But on the few occasions I have needed help from Brighton's stewards, they have been incredibly supportive.
"Going to a football game is great because for 90 minutes it's just dad being dad, like he always was. That's why Alzheimer's Society's work to make stadiums dementia friendly is fantastic."
Swansea partnered with Alzheimer's Society Cymru in 2021 and set up a working group of fans affected by dementia before implementing a series of improvements.
Among those, first and last steps within the Swansea.com Stadium have been painted red to assist fans with perception issues.
Swansea's head of hospitality and fan engagement Catherine Thomas said: "We strive to make a real difference to families impacted by dementia.
"As well as providing ear defenders if noise mitigation is required at our games, we also have an inclusion room, which can provide a quiet space to watch the game during matches, while our disability liaison officers have undergone dementia friends training and are on hand to help in any way they can."
The FA's partnership with Alzheimer's Society, which began in 2021 and has been extended until July 2024, has raised over £400,000.
Alzheimer's Society estimates that by 2025 one million people will be living with the condition in the UK, and many millions more carers, partners, families and friends will be affected.
Dementia deaths are rising year on year and 225,000 people will develop dementia in 2023 – one every three minutes – while one in three people born in the UK today will go on to develop the condition.