Two warm-up games is 'best preparation we can have' – Sarina Wiegman
Sarina Wiegman would ideally like England to have more warm-up game time ahead of the World Cup but says she is not concerned.
Having started their preparation camp at St George's Park on June 19, the Lionesses have an initial warm-up match on Saturday against Portugal in Milton Keynes.
They fly out to the tournament in Australia and New Zealand four days later, and are scheduled to then have a behind-closed-doors game against Canada on July 14, their only other match before opening their Group D fixtures by playing Haiti in Brisbane on July 22.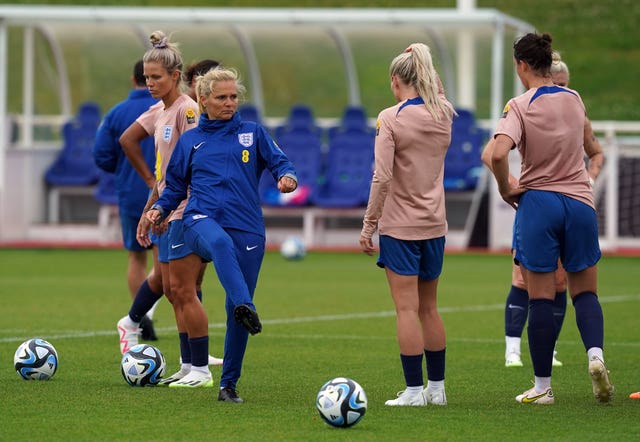 Asked if she was concerned her players will not have enough match practice going into the World Cup with the two warm-up games, England boss Wiegman said: "No, we knew ahead of our preparation that this was the case.
"You plan things ahead and this is the best possible preparation we can have, with all the experience, knowledge we have and some feedback from players.
"So, yes, of course you want to play more games, but you also want to get your schedule right, and this is the right schedule, and that means we can only have two games in the schedule before we go into the World Cup, also with the travelling to the other side of the world, which takes time, two days, and also takes some adaptation, to beat the jetlag.
"I'm satisfied with this preparation. We would have wanted to play a little more but this is the schedule we have, and you want to do what's best in preparation, but also what fits in the schedule from a physiology point of view.
"So we're happy with this. We're ready, and I think also our training sessions make us grow."
Wiegman, who named the same starting line-up throughout last summer's triumphant Euros campaign, was asked how close she was to knowing her team for the Haiti match, and said: "We're getting closer, that's clear.
"But we're still trying out some things, and in some positions I don't know what the starting line-up will be, there's still competition going on and that's why we need those two games too."
Defender Millie Bright, captaining the squad after regular skipper Leah Williamson was ruled out of the World Cup by an ACL injury, is unavailable for Saturday's match as she continues to build back up after knee surgery.
She has been doing individual training work, with the same applying to midfielder Jordan Nobbs, and Wiegman said: "I think they're in a good place in getting prepared for the World Cup. Millie and Jordan will not be available for tomorrow, (but are) really progressing well."
If Georgia Stanway features, it will be a 50th cap for the Bayern Munich midfielder, and she said regarding that potential milestone: "I think in football, it's really difficult to become reflective – football doesn't rest and time doesn't stand still, so it's kind of one thing after another.
"You can see how fast and how much has changed since the Euros and everything that's happened since then. So within football, you do something, you put it to bed and move on to the next thing.
"Of course I'll try to enjoy tomorrow, and I'll enjoy with my family in the stands, being with the girls. But the main focus is the next thing, which is the World Cup."
England face a Portugal side ranked 17 places below them in the world at 21st and who open their own World Cup campaign by playing the Netherlands in Dunedin on July 23 in Group E.