The key performers in Manchester City's trophy treble
Manchester City have won the Champions League to add to their Premier League and FA Cup triumphs.
Here, the PA news agency looks at the key players in their stunning treble.
Erling Haaland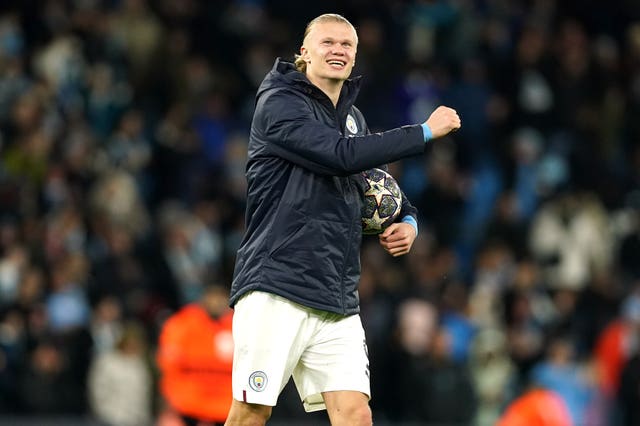 The Norwegian has been an absolute sensation, scoring a record 36 goals in City's Premier League campaign and 52 in all competitions. People doubted whether he would be able to maintain the phenomenal scoring rate of his early career once he arrived in the Premier League following his £51million move from Borussia Dortmund but he quickly dispelled their reservations. He formed a potent partnership with Kevin De Bruyne and bagged six hat-tricks in all competitions including a stunning five-goal Champions League haul against RB Leipzig. City had to adjust their playing style to accommodate him but things had truly clicked by the run-in as City reeled in Arsenal and tasted glory on three fronts.
Kevin De Bruyne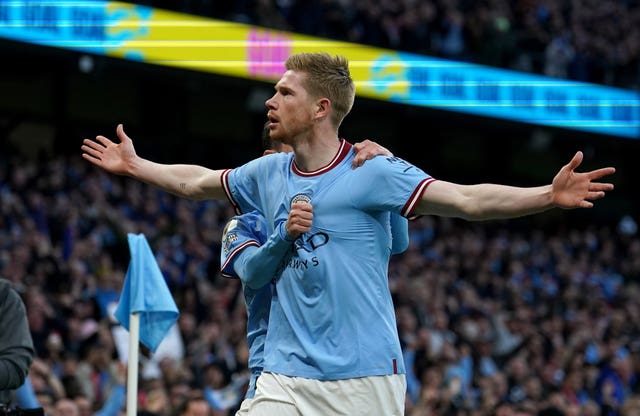 It may not have been a vintage De Bruyne season, and some of Guardiola's comments about him at times suggested the manager was not entirely satisfied with the Belgian, but he still produced another highly-effective campaign. He truly got going and delivered when it really mattered as City entered the run-in, with his statistics again impressive. He led the Premier League with 16 assists, and while that figure is also testament to the brilliance of Haaland's finishing, it was four more than anyone else in the competition. He also weighed in with seven goals, with a further two goals and seven assists in Europe, though his final ended before half-time due to injury for the second time in three years.
Jack Grealish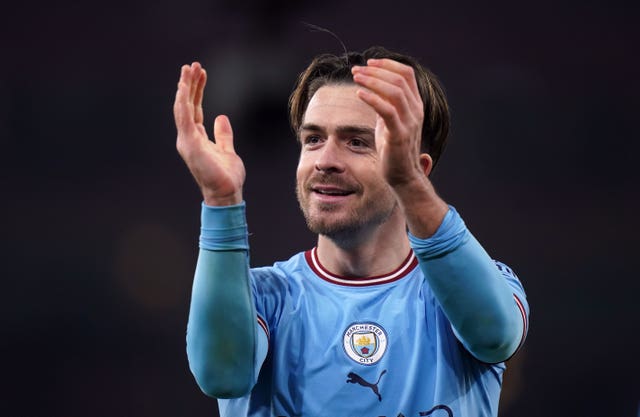 It has taken time for Grealish to live up to his £100million billing but his second season at the club has been a considerable improvement on his first. There were some impressive performances in the early part of the campaign and since the World Cup he has reached that level on a consistent basis. He now seems more confident on the ball and has been harder for defenders to knock off it, while also showing a greater ability to pick out his team-mates. His progress has been good and City will hope there is more to come.
John Stones
The second half of the season saw Stones successfully combine all facets of his game. The England centre-back's defending has improved considerably in recent years and, now comfortable in that role, he is confident enough to step into midfield when City are in possession. With his ball-playing ability, this defence-midfield hybrid role has added an extra dimension to the team's play.
Rodri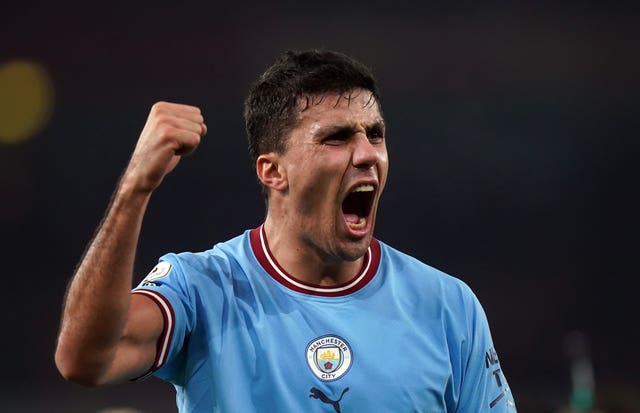 The Spaniard's influence in the City midfield has grown steadily since his arrival in 2019 and this season has seen him come of age. Physically strong and highly energetic, Rodri has been City's driving force. He reads the game superbly, breaks up opposition attacks and powers forward. His passing ability and vision have been excellent with the likes of Haaland, De Bruyne and Grealish all benefiting enormously. His four goals included the key strike against Inter Milan in the Champions League final.
Ilkay Gundogan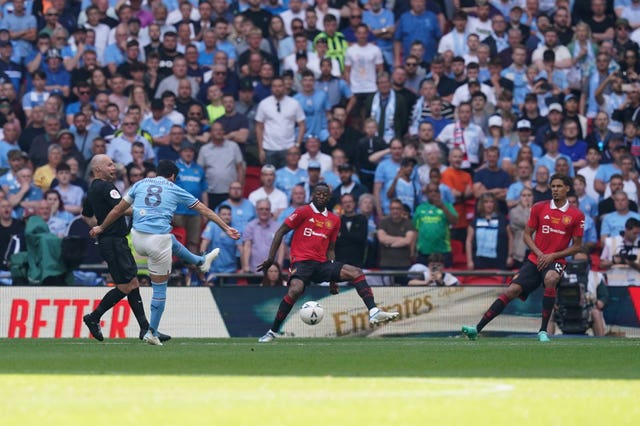 Pep Guardiola's first signing in 2016, Gundogan has gained a larger share of the limelight this season than ever before. The Germany international has the versatility to play anywhere in midfield and his quiet leadership has been backed up by vital goals – never more so than his two in the FA Cup final to echo last season's title-winning league brace against Aston Villa. Guardiola, no stranger to world-class talent, last month labelled him "one of the best players I ever trained in my career".