Real Madrid have been given the go ahead for a stadium revamp that will see a retractable roof added to the 81,000 capacity stadium.
The plans have been held up for almost two years now but after finally getting planning approval, work will begin on the stadium upgrade next year.
The Bernabeu was last redeveloped before the 1982 World Cup, and the new plans to freshen up the venue include a retractable roof to cover the entire arena and a light display to cover the outside of the structure.
However, it's not all good news for Real supporters as, rather controversially, Madrid president Florentino Perez has said that most of the funding will come from selling the stadium's naming rights.
"The stadium will still be the Bernabeu, but it could have a surname, as all stadiums now have, to help to pay for the structure," he said.
Ah yes, 'all stadiums'. Like the Coke Trafford and Goodison Pork.
Check out an image of the proposed new stadium below;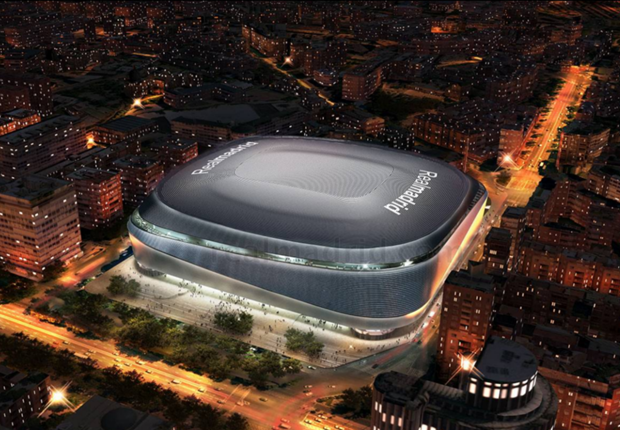 By Enda Coll, Pundit Arena