Real Madrid agree deal to sign England's Jude Bellingham from Borussia Dortmund
Jude Bellingham is closing in on a move to Real Madrid after the Spanish side struck a deal with Borussia Dortmund worth an initial £88.5million.
The 19-year-old moved to Germany from boyhood club Birmingham in 2020 and has long dreamt of moving to the LaLiga giants.
England star Bellingham is now on the cusp of completing his move to Madrid.
Dortmund confirmed in a statement that the Spanish side have agreed to pay 103m euros (£88.5m), with an additional amount of around 30 per cent of that fixed fee agreed.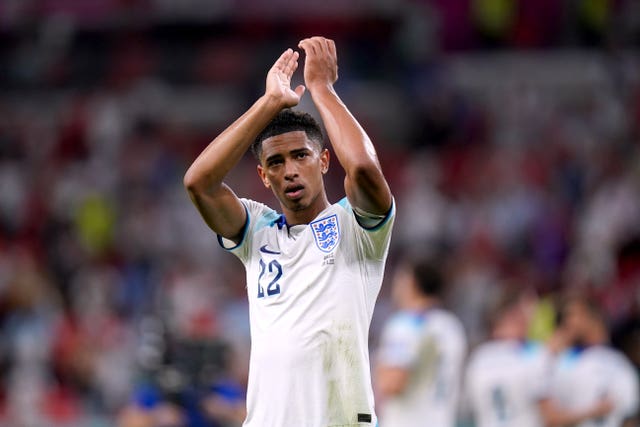 If those add-ons are achieved, the deal could reach 133.9m euros (£115m).
Bellingham was last week named Bundesliga Player of the Season after his starring role for Dortmund, who missed out on the title in agonising fashion on the final day of the campaign.
He has long dreamt of a move to the 14-time European champions and recently told the PA news agency that he sees the Champions League as "the biggest stage".
The 19-year-old should add medal aplenty in Spain, with the fiercely-ambitious midfielder not hiding the fact that he wants to win it all.
"The goal has always been winning," he told the PA news agency last month. "When you ask me what my biggest ambitions are in the game, it's to win everything. And I'm not afraid to say that.
"You know, everyone should have that goal I feel like as professional footballers.
"I'll do my best to try and make it happen and if it doesn't then it won't be because I haven't worked hard for it.
"But, yeah, I'd say records and individual records don't excite me like trophies do, so I think that's the goal for me."
Bellingham, speaking in his role as ambassador for the McDonald's Fun Football programme, continued: "Football's my life, really.
"I think I've put too much into it so far just to stop and accept that I'm going to play at a certain level and only going to win so much.
"So, I feel like the mentality that my parents and friends around me have always put into me is go after everything."