Garth Crooks is a classic chunk of comical punditry, our sweet, license-fee-funded melted blob of slightly askew football facts and opinions.
He once spent a minute on live TV advocating Brazil's 4-2-1-3-1 formation without realising that makes 12 men, and now he's made another formation mishap.
In his recent Team of the Week, he's gone for a 3-1-3-2-1 setup; or as I used to call it on my Football Manager experiments, The Penetrator.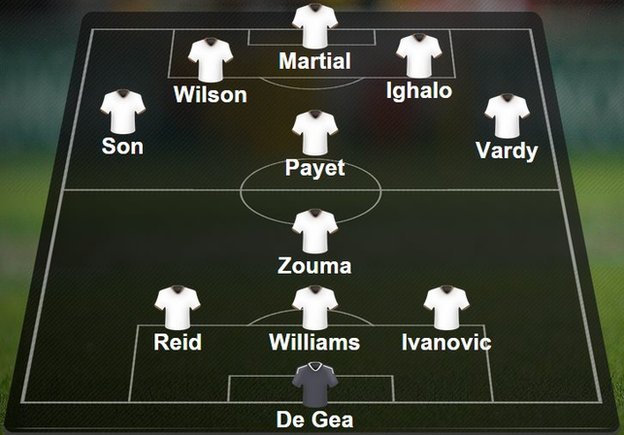 Picture: BBC.com
Looking at this, it's not difficult to assume Garth has been playing a bit too much of the game himself. He's included Son Heung Min, Callum Wilson, Anthony Martial, Odion Ighalo and Jamie Vardy.
Not to mention a flat back three. That's right, just get five decent strikers, three solid central defenders and build your team around that, mate.
Next England manager?
Joseph Hobbs, Pundit Arena
Read More About: English Football, Football Manager, garth crooks, premier league news, Team of the Week