The 2018 World Cup, which thus far has been a largely entertaining tournament, is in danger of being totally overshadowed by the implementation of video assistant referees. But it is not the technology itself which is the problem.
It is the mind-numbing frequency with which it is discussed, its decisions dissected, its very existence constantly questioned by baffled, exasperated TV pundits, and just about anyone who tunes in.
Since its inception, and its introduction to some of Europe's major domestic leagues last season, as well England's two cup competitions, the moaning has not ceased, and this World Cup has become the ultimate whinge-fest, and it's getting awfully tiresome.
With all the ranting and raving, you really must stop to think about from where the indignation stems. It has never been remotely debatable that referees have needed more assistance, more back-up, when it comes to decision-making on the pitch, especially for potentially game-changing moments. If you never felt this, if you always believed referees could use a little less help, then this World Cup must be torture for you.
It takes too long. One criticism that holds more an air of childish impatience than valid argument. It's true that some VAR decisions have been especially drawn out during this tournament, most no longer than it takes for a team winning in the 90th minute to make a substitution, and for everyone to stand around and wait for the hooked player to stroll toward the touchline, ignoring the referee's ushering.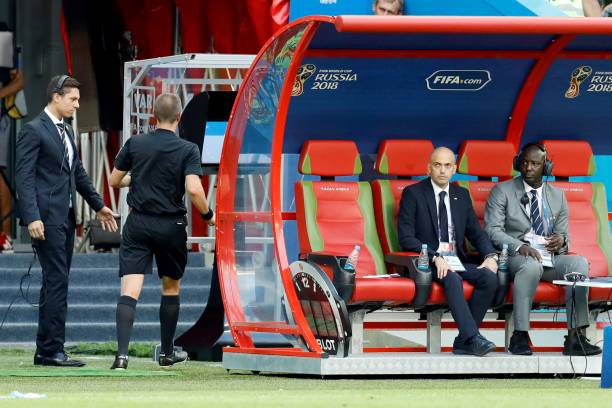 The time between a free kick being awarded in a dangerous area to the free kick actually being taken can often times be a considerably long and tedious one – especially if it is Cristiano Ronaldo lining it up, a man who always relishes a dramatic pause, as long as it's him the cameras are focused on.
Players screaming in a ref's face while he awaits word from his video assistants in his ears can't help.
If he needs to speak to his VAR chums, constantly having to order the players to back away surely just serves to delay the process further.
It's becoming tough to find any mention of VAR anywhere that isn't closely followed by the word "controversy". The more it is derided, the longer it will be held in a negative light. People must not forget the many correct decisions VAR has allowed referees to make in this competition, some of those decisions that perhaps would have been incorrectly given or not given had the video assistants not been in place to review the incidents. How delicious was it seeing Neymar being refused his penalty against Costa Rica after video review?
Portugal's final group game against Iran on Monday night has been the match most drenched in VAR after-talk so far in this tournament. There were three instances towards the end of the game when the referee elected to review video replays on the screen behind the dug-outs. Out of the three, the latter proved the most impactful on the match.
Iran's late equaliser came courtesy of a penalty awarded after VAR review, with the ref penalising Portugal's Cedric Soares for handball when rising for a header in his own box. The penalty was scored, quite emphatically, and the con-var-sations began.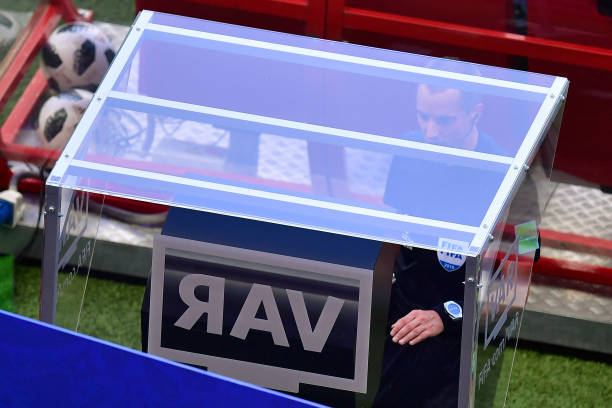 Mark Lawrenson on BBC called it an 'absolute farce'. Alan Shearer afterwards in the studio called it 'var-cical'.
Let's smooth one thing out. The referee's decision was the decisive factor, not the technology which allowed the main official to view the incriminating incident.
The decision itself is an entirely different argument to be had. A handball in the box is as subjective and selective an incident as you can get in football. The rule that it must be "deliberate" throws it directly into nebulous territory. The arm/hand must be adjudged to have been in an "unnatural position" upon contact with the ball. As subjective as you can possibly get.
Ricardo Quaresma's goal, a total beauty. But VAR! Ronaldo, missed penalty, anonymous otherwise. But VAR!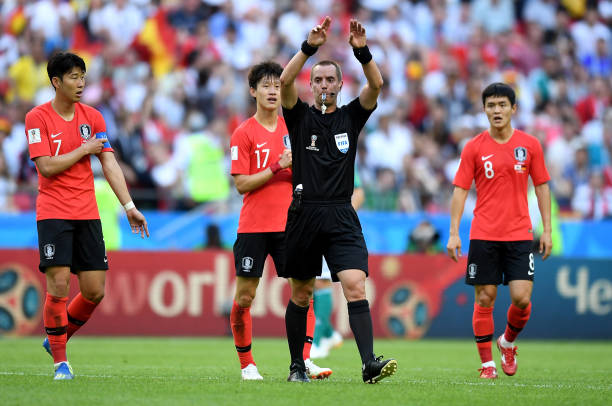 With VAR, it seems like you must pick a side; for or against. Which are you? It could become (and maybe it has already become) the next ultimate room-splitter, one to rival Maradona v Pele, Messi v Ronaldo.
Another boring, non-important argument for ex-pros in fancy television studios to drone on about while we sit there and wait to be bombarded with another round of beer and betting commercials.
Just when it looked like this could be a World Cup to savour, it is now under threat of the looming presence, not of VAR, but of the crushingly dull nature, and irrational and underlying hatred of the technology, that it now lugs begrudgingly behind it.