Manchester United fans watched on as yet another spineless, gutless and unimaginative performance from their team unfolded before their eyes as they lost once more away to Brighton.
This followed on from the opening weekend where Leicester City left Old Trafford empty handed with many wondering how having bossed the game.
True Jose Mourinho guided his side to second in the Premier League last season but the 19-point gap between themselves and Manchester City told the real story. Pep Guardiola's men were first up on Super Sunday and produced a stunning 6-1 performance as they beat Huddersfield Town. Their showing, followed by the farce of a performance served up by Manchester United suggests the gap is only going to get bigger.
Sure a team can have an off day but there is a growing sense that Mourinho's third season syndrome at previous clubs will continue with his latest club. How many Manchester United fans would be sad to see him go? Even more crucial, how many of the players would be upset at his departure?
Paul Pogba for one looks like a completely different player to the one we saw at Juventus and the one we saw star for World Cup winners France this summer. It is telling that the club's most promising players in Pogba and his compatriot Anthony Martial are both unhappy at the club.
These players are made for Old Trafford. They have everything in place to achieve everything in the game apart from the right man at the helm to nurture them.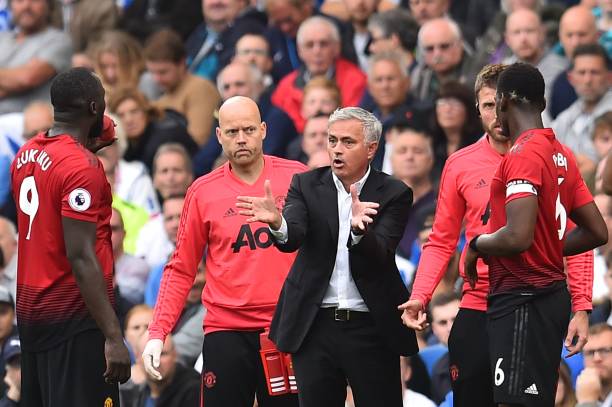 Sky pundit Graeme Souness called the United squad the worst set of players at the club since Sir Alex Ferguson departed. While it is hard to disagree with this statement there is an argument to suggest a Pep Guardiola or Jurgen Klopp would get more out of the side. Marcus Rashford, Jesse Lingard, Alexis Sanchez, Anthony Martial and Romelu Lukaku would relish being given the attacking freedom Klopp gives his Liverpool attackers.
It is wrong to dismiss the whole squad as not good enough when their manager is clearly holding them back.
Another issue within the squad was highlighted in the line up against Brighton with players signed by four different managers making the starting eleven. Mourinho's inability to get Ed Woodard to sign the players he requested suggests the board are starting to think their third appointment as manager following the retirement of Sir Alex Ferguson has once more been the wrong one.
Klopp and Guardiola have put their stamp on their respective squads while Manchester United are nowhere near the team Mourinho wants it to be.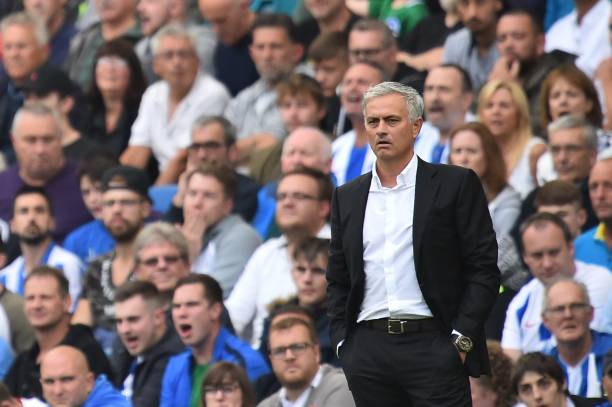 It is clear to all watching for the past two years and the early stages of this season that Jose Mourinho and Manchester United are not suited to each other. A parting of the ways is inevitable. It's just a matter of time with many pundits suggesting he will be gone by Christmas just as he was in 2015, months after winning the Premier League as Chelsea boss.
Manchester United are not in the race for the Premier League title. They will be favourites to claim a top-four spot and satisfy Ed Woodward and his board with Champions League football again next season; however the growing discontent among Manchester United fans on social media is evident even when their side claim all three points.
Old Trafford wants to be entertained.
When is the last time Manchester United wowed their own fans and football fans in general?
When is the last time teams turned up to Old Trafford thinking they had no chance of winning?
Wayne Rooney used to talk about his early days at the club, lining up in the tunnel at Old Trafford and sensing the fear of their opponents. No team now fears an away trip to Manchester unless they are visiting the Etihad.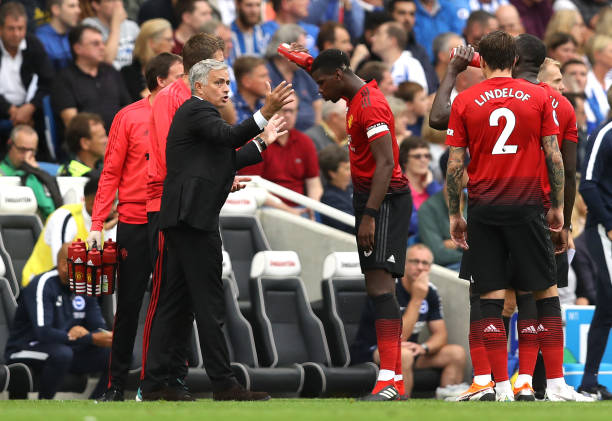 Although yesterday's game was away at Brighton the home support were singing "can we play you every week?"
Manchester United need to get back to being the most feared team in England. Manchester City will be hard caught but the club have the financial resources and training facilities to give it a proper go. Their supporters mock rivals Liverpool as their 28-year wait for a Premier League title continues.
Manchester United are in their sixth season without a title and cannot afford to let Mourinho further tarnish the club, its philosophy and, as Jose says, their heritage. No United fan honestly believes they can win the title this season with the former Real Madrid boss at the helm.
More results and performances like the Brighton one are a given this season and a parting of the ways is inevitable. It is best for all concerned if Mourinho checks out of The Lowry and Manchester United Football Club.