May 2014 – The final whistle blew in Selhurst Park and was met with rapturous celebration from the home fans. Palace were already safe from relegation; this was celebration of a different kind. Everyone knew what their team had achieved, what they had done to their opponents that manic Monday night in May.
Luis Suarez sunk to his knees and wept; he knew. Gerrard wandered over and pulled him to his feet, waved away a hovering TV camera operator, and started towards the touchline. As the Liverpool players and manager Brendan Rodgers – who had come so close to engraving himself into the club's history forever – consoled each other while hovering to the tunnel, the Palace fans, perhaps not wanting to let the players forget their failure in a hurry, sang loud and with belting pride.
_____
Four years later, Liverpool once again find themselves in a position whereby the league title is attainable. Their squad, thanks to fine acquisitions in the summer, has improved greatly in midfield and defence, with the devastating forward line of Mohammed Salah, Roberto Firmino and Sadio Mane all still at the club, ready to go again.
If it were not for a certain Pep Guardiola going about his business with an unstoppable-looking Man City side to great effect thirty-odd miles away, it would undoubtedly be the year that Liverpool could truly be held up as favourites to lift the Premier League trophy next May.
Two games in and City have looked as devastating and effortless in their performances as they did
last season as they strolled to their third title in six years.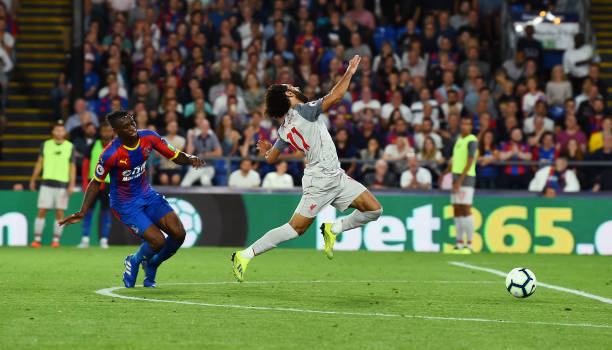 Liverpool, Jurgen Klopp burdened with questions of title-winning legitimacy throughout pre-season, have looked just as good. In fact, in just two games, they have already showcased a real variety of play, two different ways of winning.
Man City opened their title defence away to Arsenal, where uncertainty is dense in the air with Unai Emery stepping to replace the long-standing Arsene Wenger and few perhaps not ready to admit this could be a tough season of transition for the Gunners. It ended 2-0 to the visitors, a quite stress-free encounter for Guardiola and his romping gang of fliers and ball-manipulators and possession-hungry, pass-crazy players to begin the new campaign.
Their second game was at home and, even with Kevin De Bruyne out of the side long-term, they turned Huddersfield over. 6-1 it ended, and already Man City have scored as many times as the bottom seven sides in the Premier League table put together.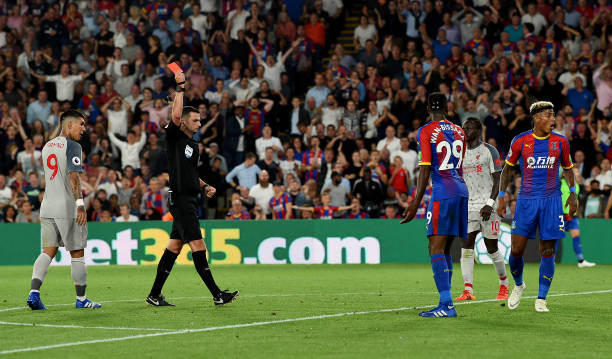 Liverpool opened at home to West Ham, who were dispatched with ease. But next came Crystal Palace, the nightmare ground for Liverpool fans, the scene of the unforgivable, unforgettable crime. The night now amusingly dubbed by some as 'Crystanbul'.
As the two sides lined up side by side on Monday evening, there were positive vibes in the ground. They had taken three points away at Fulham last weekend – more than they had managed in their first eight games last season – and Wilfred Zaha had recently solidified his allegiance to Palace by signing a new deal.
Palace fought, but eventually, it was a second-half James Milner penalty and a late Sadio Mane conversion that decided the match. This was no romp to victory. This was no goal-fest, no slaughtering of an opponent to send shivers down the spines of potential title challengers. This was a competent performance, with depth on the bench in Jordan Henderson and Adam Lallana to come on and respectively provide solidity and flair.
This was a performance to counter-weight the 4-0 destruction of West Ham on the opening weekend.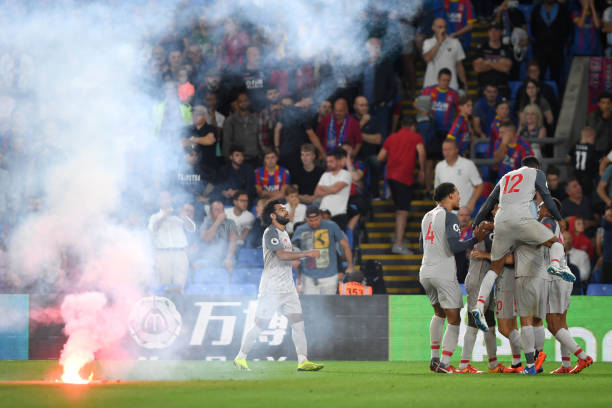 This will have said to City and Guardiola that they are willing to win whatever way possible.
This is not to say that Liverpool have rid themselves of the demons of this ground. Liverpool have in
fact now won their last four matches at Selhurst Park since that night in May 2014, but perhaps this
time, they will have left London and had thoughts of winning that elusive title.
Early days, but that won't quell the excitement Liverpool fans surely feel right now. Liverpool have the players, and the manager, to see them right to the end. Will it end with a night like 'Crystanbul', or is there something special in store for all at Anfield?