Liverpool have made a massive £55.5 million bid for Monaco attacking midfielder Thomas Lemar, according to Sky Sports News.
Lemar is a man in demand this summer with Arsenal also interested in signing the 21-year-old. Monaco have already rejected three bids from the Gunners and have remained firm in their stance that the youngster is not for sale.
The French club have lost a number of their star men this summer with Benjamin Mendy and Tiemoue Babayoko leaving the club for Manchester City and Chelsea respectively. It also looks like Kylian Mbappe will be joining Paris Saint-Germain so Monaco will not want to lose another key player by letting Lemar join Liverpool.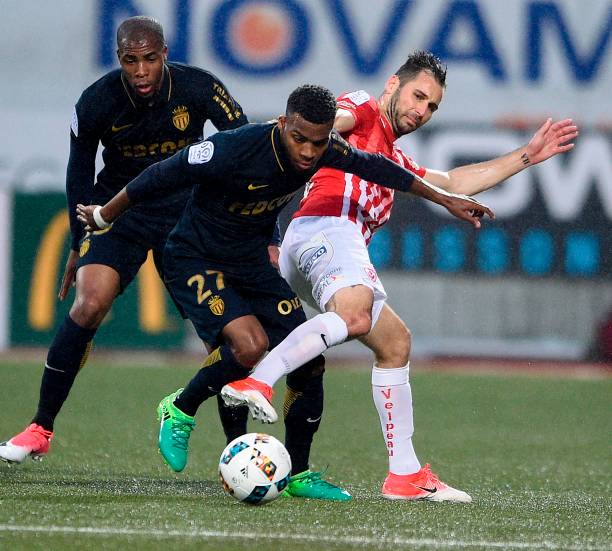 This fresh bid from the English giants will also add fuel to the fire of rumours suggesting Philippe Coutinho could be on his way to Barcelona.
Barca have seen three bids rejected for the Brazilian star but may well come back in for a fourth and final one to try to persuade the club to sell. Lemar would be seen as a potential replacement for Coutinho in terms of his style of play, but at the tender age of 21 he may well need time to settle and develop in a new country should he switch to the Premier League.
Should Liverpool manage to swoop in and complete the signing of the young French attacker, this would be seen as a further blow to Arsenal after already suffering a humiliating 4-0 defeat to the Reds on Sunday afternoon.
Kieran McCarthy, Pundit Arena
Read More About: English Football, Football, Liverpool, liverpool news, monaco, Premier League, premier league news, thomas lemar, Top Story, transfer gossip, transfer news, Transfer Rumours