Republic of Ireland Under-21s boss Jim Crawford has backed his players for walking off after one of their team-mates was allegedly racially abused.
The Football Association of Ireland has reported the incident, which prompted the abandonment of Monday's friendly clash with Kuwait's Under-22s side in Austria, to FIFA and UEFA and reiterated its zero tolerance stance on discrimination.
Crawford said: "I fully support the FAI's stance to take this matter to FIFA and UEFA and hope now that the correct and appropriate action is taken.
"I'm proud of the stance our players and staff took to stand by one of their own. No-one should be subjected to racism. Football's beauty is its inclusivity and we won't let racism ruin our game."
Play stopped at the Parktherme Arena in Bad Radkersburg shortly after half-time substitute Aidomo Emakhu had put Ireland 3-0 ahead.
An FAI statement said: "During the second half of Ireland Under-21s' friendly with Kuwait Under-22 in Austria on Monday evening, we can once again confirm a racist remark was made to an Ireland substitute by a Kuwaiti player.
"The comment was heard by a number of Ireland players, who reported this immediately to match officials as well as to members of the Ireland and Kuwait team staff.
"Due to the nature of the remark made and with no affirmative action in relation to it from our opponents, the game was abandoned. FAI staff and players were fully in support with this decision.
"The FAI has offered its full and unequivocal support to the player who was subjected to racism and to his team-mates. We again confirm that we will be reporting this matter to FIFA and UEFA. The FAI does not tolerate any racism towards any of our players or staff."
Crawford added: "After the hour mark, we believe there was a racist incident that we're certainly not going to stand for. One of our players was racially abused and it certainly upset and annoyed a lot of our players.
"When I found the details about it, we as a whole group decided that there was no way we were going to play this game, and I do have to commend the level of maturity that our players showed.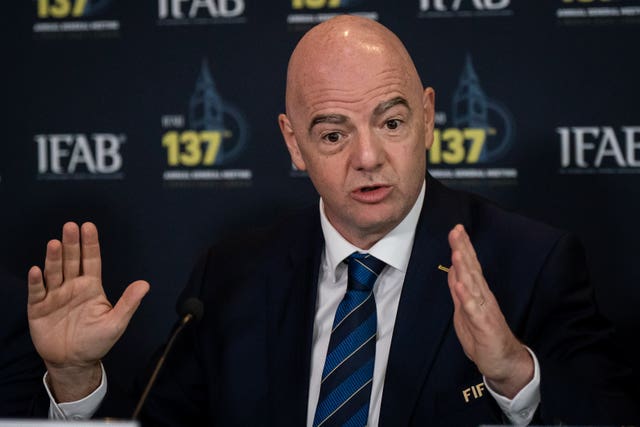 "Everybody was calm about it and we stepped aside, we waited out on the pitch – Kuwait had left the dressing room earlier – and it was a really disappointing end to our international window.
"But I do think we cannot tolerate this type of behaviour in society, in sport, and for me what we did was the right thing to do and it's something that we – certainly with the Under-21s group – something that we stand for."
The Kuwaiti federation posted a tweet in which Olympic football team director Jarrah Al Ateeqi claimed the match had been abandoned "due to roughness and excessive tension between the players".
Monday's senior international between New Zealand and Qatar, also in Austria, was cut short after the New Zealand Football Association said one of its players, Michael Boxall, had a racist remark directed at him in the first half by a Qatari opponent, and FIFA is set to look into both incidents.
Even though the Ireland match was a tier-two friendly and did not require formal approval from the world governing body to be played, the FAI's determination to report it means they will be obliged to investigate.
The New Zealand match was played under FIFA jurisdiction, meaning the referee's report will be sent to them as a matter of course and they would be expected to take a tough stance if one or both of the allegations were found proven.
President Gianni Infantino said last week: "It's very important not just to talk about racism and discrimination, but to take action in a decisive and convincing manner – zero tolerance.
"There is no football if there is racism – so let's stop the games.
"The referees have this opportunity in FIFA competitions as we have this process for stopping the game, and actions have to be taken at every level, at national level as well."
Infantino made the remarks after meeting with the Brazil squad in Barcelona, including Real Madrid forward Vinicius Junior who has been on the receiving end of repeated racial abuse in Spain this year.
[mc4wp_form id="442993"]
---