Ivan Toney calls FA 'bit spiteful' over ban case after missing 'dream' World Cup
Ivan Toney claims the Football Association "was a bit spiteful" in its handling of the Brentford striker's eight-month ban for breaking betting rules.
Toney was charged with 262 breaches in November last year, but had to wait until May before the FA announced his ban and £50,000 fine after he had admitted to 232 of the counts.
The 27-year-old missed out on his World Cup "dream" after being omitted from Gareth Southgate's Qatar 2022 squad and while he accepts his punishment, feels the timing of his charges being made public was harsh.
Toney told Kick Game: "It came out just before the England camp. Obviously I missed that and the World Cup. Honestly, that would have been my biggest dream.
"It was like, get it out now so he doesn't go with England and then all of a sudden they want to wait until the end of the season (to announce the suspension).
"It is what it is, if they want to do it that way. I call it a bit spiteful, but it is what it is.
"I felt like that was a bigger punishment. Even now I'm missing eight months of football, I feel that was a bigger punishment, missing out on the World Cup, everybody's dream, to missing eight months of football."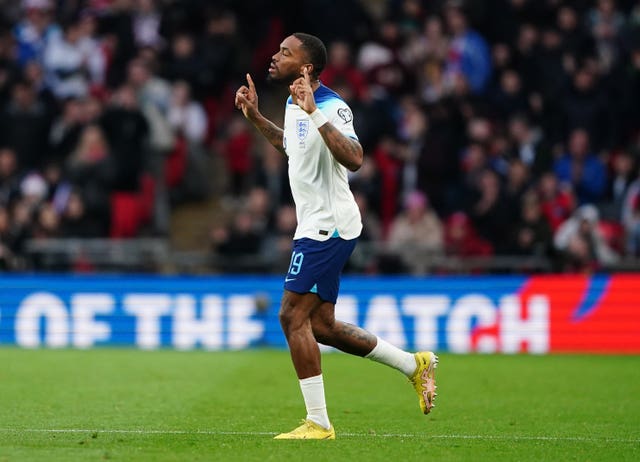 Toney's breaches of FA Rule E8, the general prohibition on betting on football by a participant, took place over five seasons from February 25, 2017 to January 23, 2021.
The FA revealed that the forward had placed 13 bets on his own team to lose in seven different matches during the 2017-18 season, 11 of these bets were against Newcastle when he was out on loan away from the club.
Two other bets were placed on a game between Wigan and Aston Villa, but Toney, on-loan at Wigan at the time, was not involved in the matchday squad.
"None of it was match-fixing," Toney said. "None of what I did or was accused of doing, none of it was match-fixing.
"If it was I understand that, ban me for eight months or if not longer."
England boss Southgate has been critical of the wide-reaching nature of Toney's ban, which prohibits him from training until September 17 and from playing again until January 17 next year.
Toney said he was grateful for Southgate's support and also for that shown by his club and vowed to come back an even better player after finishing the season third in the Premier League's scoring chart with 20 goals.
"It felt good. Obviously, it's going to do, the England manager backing you and standing with you," Toney said. "I think he probably sees it as a bit harsh as well.
"Not letting me train or be around the team for however long, but I've got the right people around me.
"Every season I've got better, scoring more goals, and I'm hungry now to get back. When January comes, you're going to see a different animal.
"I don't want anybody to feel sorry for me. A punishment is a punishment, just get on with it."
The PA news agency has approached the FA for comment.