Not many players can boast successful spells at both Leeds and Manchester United, but Gordon McQueen was one of them.
The former Scotland defender, who has died at the age of 70 following a battle with dementia, broke the British transfer record in 1978 after making a controversial £495,000 move across the Pennines to Manchester, but it came at a cost as he attracted the ire of the West Yorkshire club's fans.
The move was met with such a backlash from the Leeds faithful that McQueen, a tough and uncompromising centre-back, felt responsible for creating such a bitter rivalry between the two clubs and admitted the move could well have been a catalyst for decades of enmity between the sets of supporters.
But it was one he could not turn down, saying famously at the time: "Ninety-nine per cent of players want to play for Manchester United and the rest are liars."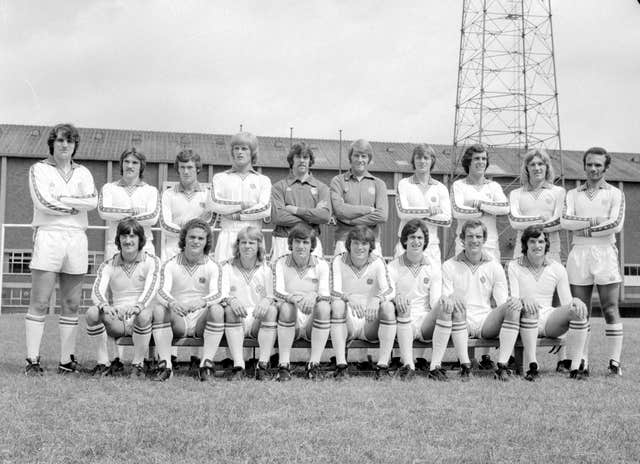 Despite the furore surrounding the deal, the Scot went on to enjoy a seven-year career in Manchester before retirement and, after flirting briefly with management, he enjoyed a successful television career as a pundit on Sky Sports.
He disappeared from screens after being diagnosed with cancer of the larynx in 2011, but his legacy at the broadcaster lives on in the shape of daughter Hayley McQueen, a regular presenter on the channel.
While McQueen's time in West Yorkshire may be overshadowed by the move to Old Trafford, he will go down as one of the great Scottish contingent that featured so heavily for Don Revie's dominant Leeds side of the 1970s.
Born in the North Ayrshire town of Kilbirnie on June 26, 1952 to mother Millie and former Hibernian and Accrington goalkeeper Tom McQueen, it was no surprise that McQueen embarked on a career in professional football, and it all started out at St Mirren.
It did not take long for the big clubs to come calling, though, and after rejecting the likes of Liverpool's Bill Shankly and Jock Stein at Celtic, McQueen plumped for a move to Elland Road where he would join up with future international team-mates Billy Bremner, Eddie Gray and Joe Jordan, whom he also played alongside at Old Trafford.
Having moved south in 1972 at the age of 20, McQueen missed the FA Cup final defeat to Sunderland in his first season, but it was not long before he had established himself in the side as they went on to win the First Division title in 1973-74 before having a tilt at the European Cup the following season.
Leeds made it all the way to the final, but McQueen was suspended for the 2-0 defeat to Bayern Munich after he was sent off in the semi-final against Barcelona.
"We played Barcelona in the semi-final and we were 2-1 up going into the second leg in Spain," he recalled in an interview with the BBC in 2016. "A few of their players said they were going to do me, and Jimmy Armfield, our manager, told me to count to 10 if anything happened.
"The boy (Manuel) Clares spat in my face, I counted to 10 and then knocked him out. I was sent off. Missed the final."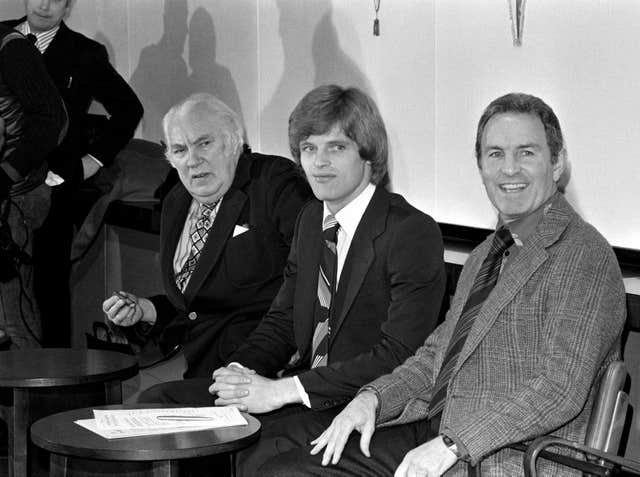 After six years at Leeds, the offer came in from Old Trafford to make McQueen the most expensive ever signing by a British club, a year after Hamburg splashed out £500,000 to sign Kevin Keegan from Liverpool.
He helped his new club reach the 1978-79 FA Cup final in his first full season and played his part in one of the most dramatic matches the competition has witnessed, his 86th-minute goal sparking a late United comeback from 2-0 down to 2-2 against Arsenal, only for Alan Sunderland's 89th-minute goal to win it for the Gunners.
He did claim an FA Cup winners' medal in 1982-83 following a replay win over Brighton, but suffered defeat in the League Cup final that same year against Liverpool.
On the international front, McQueen made his debut for Scotland in 1974, with his most memorable moment in dark blue coming against England at Wembley in 1977.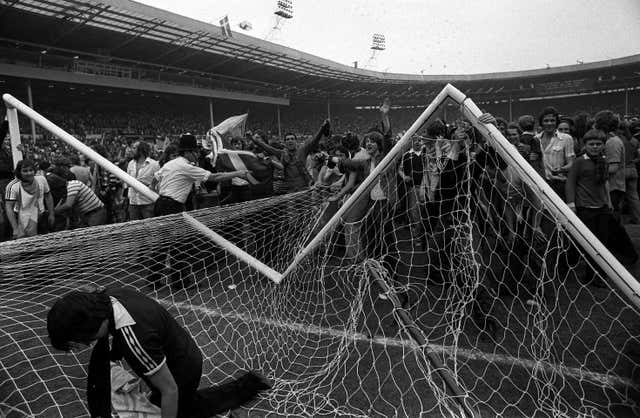 He powered a header past Ray Clemence – one of five international goals he scored – to set Scotland on their way to a famous 2-1 win in front of almost 100,000 fans, 70,000 of them travelling Scots.
The wild celebrations that followed have gone down in football folklore, with hoards of jubilant Scotland fans invading the pitch. Supporters clambered on to the goal frames, even breaking a crossbar, while bits of the Wembley turf were ripped up and claimed as souvenirs.
McQueen was included in Scotland's squad for the 1978 World Cup, but could not play in the tournament due to injury. He won the last of his 30 caps in 1981.
Following seven years at Old Trafford, he left the club in 1985 after losing his place to Paul McGrath and, after a brief spell in Hong Kong, he retired and took the managerial reins at Airdrie before moving on to backroom roles at St Mirren and Middlesbrough, where he settled down with his family.
McQueen was a smoker and drinker throughout his career in an era when it was rife among footballers.
After his cancer diagnosis in 2011, he had a further health scare in 2015 when he suffered a stroke in the same month his father died.
It affected his movement, despite sessions of physiotherapy, and meant he had to scale back the scouting work he did for Boro.
In February 2021 it was announced he had been diagnosed with vascular dementia, with his family saying that he wondered whether the amount of heading of the ball he did throughout his career was a factor in him getting the disease.
McQueen is survived by wife Yvonne, daughters Hayley and Anna, son Edward and grandchildren Rudi, Etta and Ayla.
[mc4wp_form id="442993"]
---