The Community Shield kick-off time has been brought forward by 90 minutes following fan complaints.
The Football Association confirmed on Tuesday that the match between treble winners Manchester City and Arsenal at Wembley on Sunday, August 6 would now kick off at 4pm instead of 5.30pm.
Yet this change does not go far enough for some City supporters, who would like to see the fixture, which is due to be broadcast live by ITV, moved even further to 3pm.
Calls for this change have been led by the City fans' group 1894, which had initially urged supporters to boycott the match when it was scheduled for 5.30pm, encouraging people to donate to foodbanks instead.
An updated statement from 1894 read: "We would like to see the kick off time for the Community Shield brought forward to 3pm if it has to be on the Sunday.
"4pm will still mean significant travel challenges for supporters. Whilst some fans will now feel they can attend the game, the best way to ensure an excellent turnout would be to move the game to 3pm and there is no reason why ITV, with its numerous free-to-air channels, cannot make this happen.
"This is not just a Manchester City issue. Next year this could be two other northern clubs being asked to kick off at 5.30pm – or later still.
"Fans of many other clubs can see this could apply to them in the future and we thank them for their support.
"Finally, thousands of pounds has been raised for the MCFC Foodbank in three days, so thanks to all City fans for their generosity."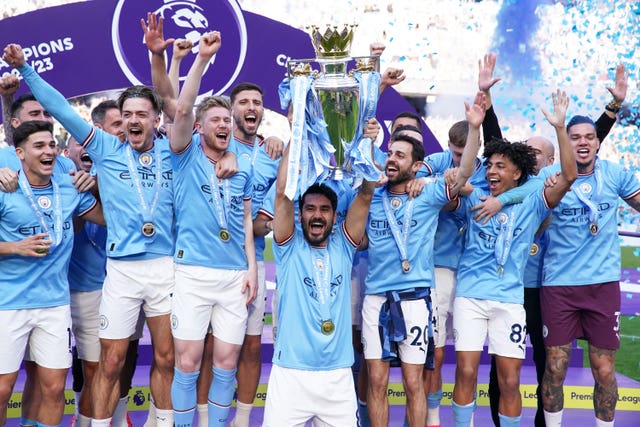 Travel arrangements for Wembley fixtures have been a recurring source of frustration for north west teams in recent years.
Last year the FA Cup semi-final between City and Liverpool fell on a weekend when there were no direct trains from the region to London due to engineering works. There were then strikes by rail staff on the day of this year's FA Cup final between City and Manchester United.
Late kick-offs also leave supporters limited time to get back to stations before the final trains north.
On August 6, the last service to Manchester from the capital is due to leave Euston at 9.48pm.
A statement from the FA read: "The new earlier kick-off time for the traditional 'curtain raiser' of the domestic season has been agreed following consultation with our broadcast partners, the local authorities, police, and the competing clubs.
"The decision to move the kick-off time was taken following full consideration of the transport challenges for fans returning to Manchester after the match."
The PA news agency has contacted ITV for comment.
[mc4wp_form id="442993"]
---