Commentator Martin Tyler is stepping down from his role at Sky Sports ahead of the new season after 33 years.
The 77-year-old has been the voice of football on Sky since the launch of the Premier League in 1992.
In a statement on the Sky Sports website, Tyler said: "In my humble opinion, the huge corporation Sky is today has stemmed from Sky Sports' innovative and inspired coverage of the Premier League.
"It has been a privilege to play a small part in the broadcasting history of the greatest league in the world.
"Along the way I have worked alongside legions of wonderful professionals in all aspects of the television industry. I thank them all for their support and expertise. It has been an honour to be a member of a very gifted team."
Tyler worked for ITV throughout the 1980s as the number two to lead commentator Brian Moore, before joining Sky in 1990.
His most famous commentary came when Sergio Aguero scored Manchester City's title-winning goal against QPR in 2012.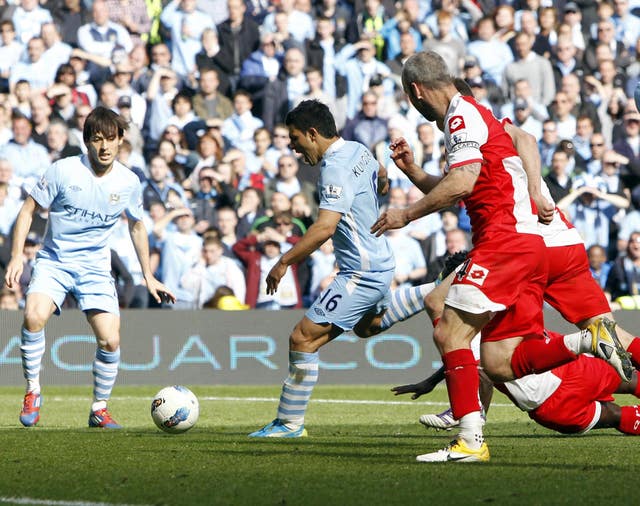 Gary Hughes, Sky Sports' director of football, said: "Everyone at Sky Sports would like to say a heartfelt thank you to Martin for his unparalleled contribution and dedication to our coverage over the last 30 years.
"'The Voice' will always be synonymous with the Premier League and Sky Sports. When you think of commentary, you think of Martin Tyler.
"'Collymore closing in' (from Liverpool's 4-3 win over Newcastle in 1996) and 'Aguerrrrrroooooooooo' are two of the greatest moments in Premier League history. We thank him and wish him all the very best for the future."
Former Liverpool defender and now Sky Sports pundit Jamie Carragher described Tyler as "one of the all-time legends of the commentary box".
He tweeted: "I listened to Martin Tyler commentate on Everton's greatest ever game against Bayern Munich in 1985, he was commentating on my full debut & first goal for Liverpool as an 18yr old in 1997.
"I then had the privilege to work alongside him for 10yrs, the highlight being an Origi last minute derby winner!"
He added: "Aguerooooo is one of the most iconic commentary lines in the history of the game!"
[mc4wp_form id="442993"]
---