Arsenal have been forced to pull their new home shirt from shelves while a "design error" is corrected by kit manufacturer Adidas.
The authentic home shirt, with a retail price of £110, has been made temporarily unavailable and Adidas has said supporters who had already purchased the 2023/24 jersey will be refunded.
The shirt honours Arsenal's 'Invincible' season 20 years on from when Arsene Wenger's side went unbeaten throughout an entire Premier League campaign.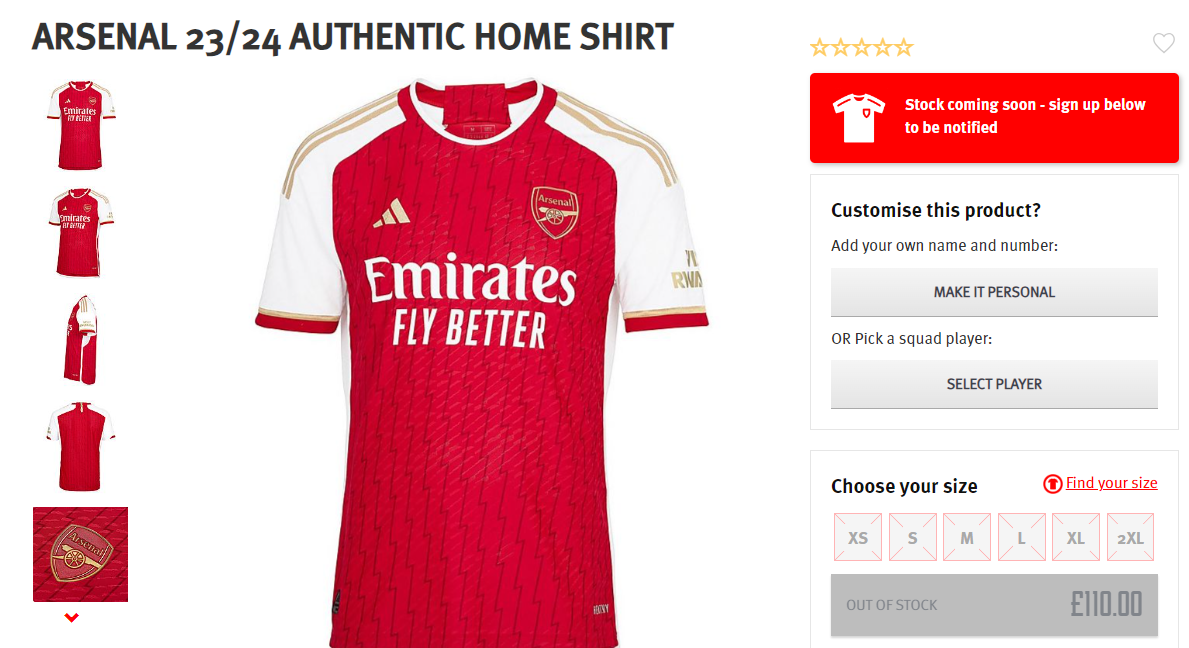 Within the design, the outcome of the 38 results is detailed with a row of W's and D's to highlight the wins and draws from across the season.
However, the authentic shirt – that which is worn by the players on a matchday – only carried 32 of those results and has since been removed from sale.
"The 2023-24 Arsenal home authentic jerseys are temporarily unavailable while a design error is being corrected," Adidas said in a statement to the PA news agency.
"We are working closely with the club and our partners to ensure restocked jerseys are available as soon as possible, and are offering full refunds to fans who have already bought one.
"This design error falls short of the standards we set ourselves as a brand, and we apologise to the club and its fans.
"The replica 'fan' version of the home jersey is unaffected and widely available now."
The 'fan' shirt is the same design but is a cheaper option for supporters, retailing at £80 through Arsenal's official club shop.
[mc4wp_form id="442993"]
---