Alexis Sanchez has repeatedly been linked with a move away from Arsenal this summer and the matter now seems to be coming to a head.
Reports emerged this morning stated the forward had been the subject of a late bid from Manchester City that would see Raheem Sterling go the other way. If his body language during his side's defeat to Liverpool on Sunday is anything to go by, Sanchez may well have his heart set on leaving the Emirates before Thursday's deadline.
If claims from Tele13 in Chile are to be believed, he has now decided to force the issue.
They are reporting this morning that the 28-year-old has asked the management of the Chile national team if he could leave their training in order to sort out a "personal matter".
There's no word as of yet as to what exactly the issue could be but it's not a massive leap to suggest he could be on the verge of completing a move to the Etihad.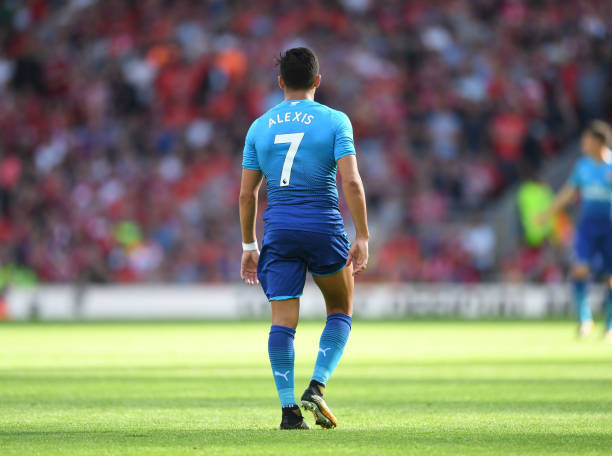 City manager Pep Guardiola signed Alexis from Udinese when he was at Barcelona back in 2011. The Chilean struggled early on in Catalonia but soon found his feet and provided excellent cover for the likes of Lionel Messi and David Villa.
He finally left La Blaugrana in 2014 following the arrival of Neymar the summer before. He's scored, on average, just about a goal every other game during his time at Arsenal.
Read More About: Alexis Sanchez, Arsenal, arsenal news, arsenal transfer news, Arsene Wenger, English Football, Football, Gunners, Manchester City, pep guardiola, premier league news, Top Story, transfer gossip, Transfer Rumours