Belgium goalkeeper Thibaut Courtois said his team's defeat by France in the World Cup semi-finals on Tuesday was a "shame for football", criticising Didier Deschamps's side for a defensive style of play.
Centre-back Samuel Umtiti's 51st-minute header from a corner gave France a 1-0 win, as they defended deep to close it out and reach a third World Cup final.
"It was a frustrating match. France didn't play at all, they defended with 11 players within 40 metres of their goal," Chelsea goalkeeper Courtois told Belgian TV channel RTBF.
"They played on the counter-attack with (Kylian) Mbappe, who is very quick. That's their right. They know when an opponent plays very deep, that's where we have problems.
"The frustration is there because we didn't lose to a team who are better than us, we lost to a team who play nothing, just defend.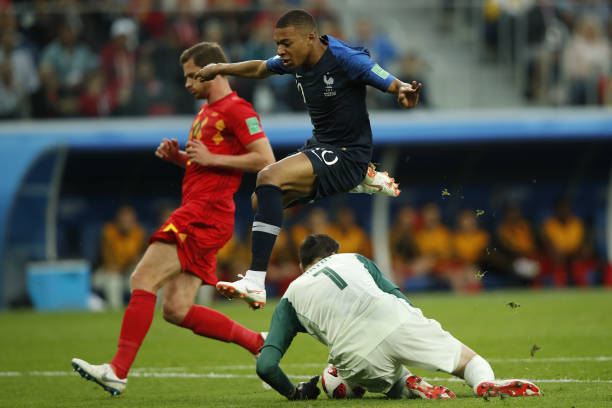 "Against Uruguay (in the quarter-finals) they scored with a free-kick and a goalkeeping error. Today, a corner. It's a shame for football that Belgium didn't win today."
France, the 1998 champions, will face either England or Croatia in Sunday's final at Moscow's Luzhniki Stadium.
____
bur-dif/el/jc/jw
---