Last week, Sean Scannell was linked with a switch of international allegiances from the Republic of Ireland to Northern Ireland, threatening to end the player's faint hopes of ever lining out for the Boys in Green.
Should the Huddersfield Town man make the move to his father's country of birth, it could be a major boost to the winger who has drifted off the radar at club level, mainly owing to injury.
Scannell only managed 15 appearances for the Terriers as they secured promotion, in what was an injury-ravaged season. He had been a key cog for the club since joining in 2012 from Crystal Palace.
Prior to this, Scannell had enjoyed a loan spell with Championship side Burton, amassing 18 appearances before a shoulder injury saw him return to his parent club. It was disappointing considering Scannell was beginning to put a bit of momentum together. He is highly rated by David Wagner and would have been hoping the temporary switch could have propelled him back into the mind of the German supremo.
But Who Is Sean Scannell?
Scannell is a pacey winger, also capable of playing as a centre-forward. An old-fashioned type of attacker who likes to drop the head and drive at fullbacks with blistering pace, the 27-year-old is also an impressive finisher for a player primarily deployed out wide.
Scannell joined Huddersfield following their last promotion, this time from League 1 to the Championship. This move came as a surprise considering the speedster was one of Palace's most valued assets. Although the newly promoted side were tremendously ambitious, it seemed stage Palace would allow him to leave, especially off the back of what was a tremendous 2011/12 season for the then 21-year-old.
Born in Croydon to an English-Jamaican mother and Northern Irish father, the Londoner joined Palace's academy side in 2003. In 2007, two months after his 17th birthday, Scannell made his first-team debut against QPR. Two weeks later, he scored a 90th-minute winner against Sheffield Wednesday on his home debut, it seemed a Palace and Irish wonder kid was on the rise.
Despite his young age, Scannell became a regular for Palace, playing in nearly every remaining game of the 2007/8 season. His terrifying pace and fearlessness began to catch the attention of clubs such as Manchester United and Manchester City. It seemed the world was at his feet.
Representing The Republic Of Ireland
Scanell's performances did not go unnoticed, and he was named in Giovanni Trappatoni's first ever Ireland squad, making the final cut for the 1-1 draw against Serbia. The teenager featured on the bench but alas that was the closest he got to a senior cap.
Despite winning a 'B' cap against Nottingham Forest in Dalymount Park, his standout international career moment came at under-21 level after under 17, 18 and 19 caps underage.
Scannell shone for the Young Boys in Green, in particular during a draw against Germany in 2009 where he was the standout player on the pitch despite the likes of Sandro Wagner, Kevin Price-Boateng, Sami Khedira and Manuel Neuer featuring for the visitors. After the game, many called for him to be drafted into the senior set up as soon as possible.
Unfortunately, this never happened due to Trappatoni's penchant for sticking to the same cohort of tried and trusted players. Scannell no doubt should have been afforded a chance given his youth and undoubted ability. Had the Italian given Ireland's standout player at under 21 level the opportunity, there's no doubt that he could have become a regular for the Boys In Green.

Wunderkind?
Scannell came through the Palace academy around the same time as Victor Moses and later Wilfried Zaha. All were similar players; tricky and pacy wingers who were well beyond their years. Like Scannell, Moses and Zaha were both linked with the big clubs.
Zaha, joined Manchester United (2013) and is now back with Palace. Moses ended up a league winner with Chelsea via Wigan. Another thing the three had in common was that despite being tracked by England, all ended up in the senior set-up of another country, Moses (Nigeria) and Zaha (Ivory Coast) choosing their birth countries.
All three had been around the Palace academy and first team for a while. Moses and Zaha received a huge amount of hype, the fact they were England youth internationals helped that on top of their undoubted talent. However, despite being involved more regularly in the first team, Scannell slipped under the radar more so.
If Trappatoni made him a youthful full international, Scannell not only could have amassed a high amount of caps but also could have received the same Premier League interest as Moses and Zaha.  The Irishman however, ended up at Huddersfield.
Where To Now?
Despite nearly 160 appearances at the Kirklees stadium, Scannell has not really kicked on or improved his game. Still full of pace and relatively youthful, he could have been a Premier League regular only for the horrendous timing of his injury last season.
If Northern Ireland is successful in securing his services, Scannell would no doubt be a huge asset to one of Europe's most improved international outfits. Northern Ireland would also be an asset for Scannell, who may have felt his international chances were over given the reluctance of Martin O'Neill to select him even when on form in the Championship.
Should he get himself fit and ut consistent game time together, there is no doubt the former wunderkind is capable of a late tilt at a Republic career. Alas, it seems the FAI will not stand in the way of the North's pursuit.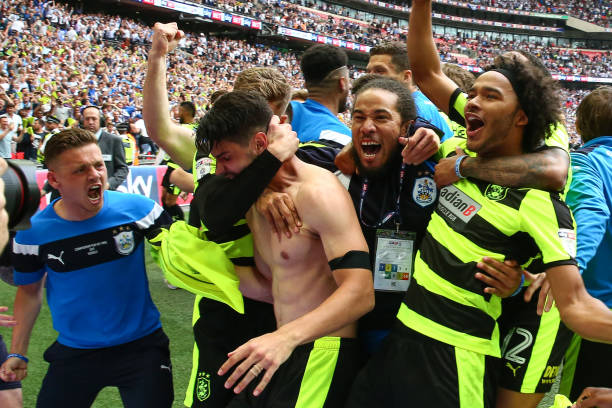 What is for sure, however, is the tremendous unfulfilled potential that Scannell possessed. As an Irish fan, one will always wonder what could have been for Scannell and his Irish career. Irish wonder kids capable of stepping up to senior international football have been a rarity since Damien Duff and Robbie Keane fitted the bill.
Unfortunately, the combination of a lack of opportunities, injuries, and simply not progressing all seem to have shut the door on Republic of Ireland international football for Sean Scannell.
Nick Menezes, Pundit Arena.
Read More About: giovanni trapattoni, Martin O'Neill, sean scannell, victor moses, wilfried zaha