Manchester United will lose their current longest serving player at the end of the season.
Michael Carrick arrived at Old Trafford from Tottenham Hotspur in 2006, and has made 463 appearances for the Red Devils.
Five Premier League titles and a Champions League trophy later, Carrick will retire from the game after the Watford match at the Theatre of Dreams on Sunday.
While the Englishman is set to join the club's coaching staff, he has only made one appearance in the Premier League this season, having been diagnosed with an irregular heart rhythm after suffering dizziness during a match and in training.
Manager Jose Mourinho has confirmed however, that the 36-year-old will start in his team's final league game of the season.
"He will start the last match", Mourinho confirmed.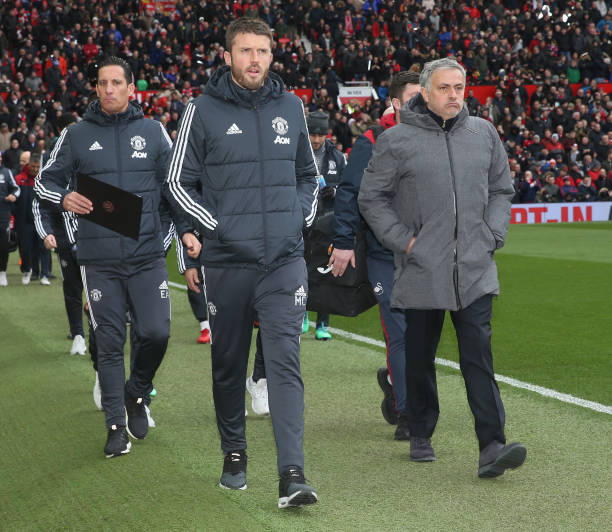 "The last match of the Premier League, our captain in front of our fans, he will start the match against Watford. The most important quality is to be a MAN, capitals. A proper man, and football isn't full of them."

"When you find one of them you have to value and you have to keep, it's not about me, it's about the club, the club had a great many years from him playing football and now, when his body says is enough, the club and myself will want to keep the man."
Mourinho's regard for the veteran is clear, and his gesture in giving Carrick a competitive send-off, in contrast to his testimonial match last year, illustrates that.
He also commented on what the future holds for the club captain, who is set to follow in the footsteps of predecessors such as Ryan Giggs in remaining at the club in a coaching capacity.
"Its just a change of dressing rooms and offices, he's stopping player and becoming an assistant. I give my assistants very good conditions for their evolution. Michael can be very positive for us."
_____
Read More About: Football, football news, jose mourinho, Manchester United, manchester united news, michael carrick