Roy Keane admitted in a recent interview that he has been finding it very difficult to think about next summer's World Cup 2018 in Russia following his country's brutal defeat at the hands of Denmark last week.
Roy Keane is a man who has experienced the highest highs and lowest lows in every sense of the word during his time within the sporting world but after seeing his Irish side crash out of the World Cup qualifiers following a brutal defeat to Denmark on home turf, the country collectively understand that this latest setback has been an especially tough pill to swallow.
A strong start to the group saw Martin O'Neill and Keane's squad lose track of themselves as the campaign went on and while reaching the play-offs was something to be commended, getting a solid result away and then losing in such awful fashion at home has left the entire nation feeling somewhat deflated.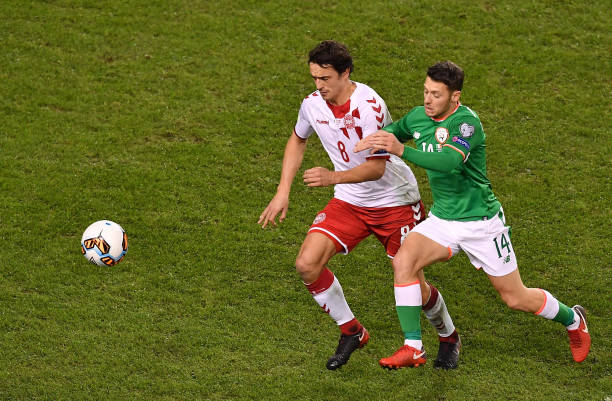 And though next summer's World Cup in Russia will undoubtedly be a spectacle we're all going to be tuning in for, Keane – in a recent interview with ITV Sports, admits he is finding it increasingly difficult to get excited about the tournament, which is understandable given the turbulent times the fans have endured in recent days.
"Tough night alright, we obviously got heavily punished. We have to take our medicine and look to bounce back.

"I'm struggling to try to get my enthusiasm up for the World Cup if I'm being honest." (via theIndependent.ie)
It'll be a progressively tougher night to forget as we edge closer to the next marquee event on the international calendar but with the European Championships in 2020 ahead of us, some major restructuring will need to happen if we're hoping to be in any way competitive once again.
Cillian Cunningham, Pundit Arena
https://soundcloud.com/punditarenairishfootball/ryan-delaney-joins-us-to-discuss-his-incredible-season-on-loan-at-cork-city
Read More About: Aviva Stadium, Denmark, Ireland, Martin O'Neill, roy keane