In today's politics, everyone has an opinion. This includes some of the men and women we consider heroes, but should big-name athletes use their celebrity to voice their political views? Are there limits to what athletes should be able to discuss and where they should discuss it? Kailey Curtis discusses.
The world is entering an era where athletes are talking about their opinions in a candid way, and the world of sports is suddenly filled with political arguments. Athletes are role models to adults and children alike, and they can use their influence to promote something positive or negative.
On Tuesday morning, retired NBA Hall-of-Famer Dennis Rodman spoke on CNN describing his relationships with United States President Donald Trump as well as Kim Jong Un, Supreme Leader of North Korea, who historically shook hands this morning ahead of sit-down talks.
Rodman was sporting a "Make America Great Again" ball cap and large black sunglasses on the newscast and shed tears as he spoke about his happiness for the two world leaders.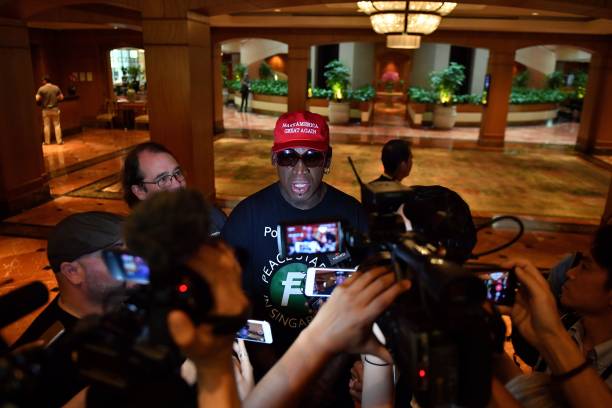 Rodman has been a Trump supporter since the celebrity game-show host announced his presidential campaign in 2015. This brings us into the age-old discussion of whether athletes, current or former, should publicly express their political ideas?
Rodman left the NBA in 2000, but many current and past athletes have voiced their political opinion as well.
Athletes have been protesting injustice and making political statements for many years. At the 1968 Olympics, Tommie Smith and John Carlos raised their fists while on the podium as a salute to 'black power.' They risked their careers and their lives were threatened after this act of protest.
Muhammad Ali, one of the most influential athletes in history, refused to enlist in the Vietnam War due to his religion, despite being drafted in 1967. He was arrested, stripped of his title, and not allowed to fight for three years.
These athletes were condemned and ridiculed for these protests, yet now we see their unwillingness to accept the societal norms as powerful and influential. At the time of their protests they were villains, but now we consider them heroes.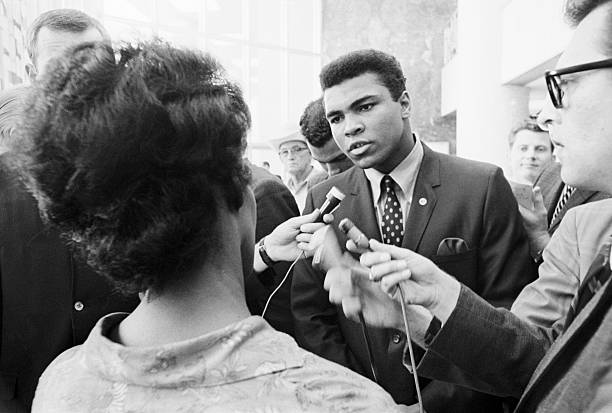 In today's political climate, athletes are more likely to voice their opinions publicly. Famous athletes such as LeBron James, Kareem Abdul-Jabbar, Billie Jean King, and Abby Wambach all gave their support to Hillary Clinton, the Democratic presidential candidate in 2016. In comparison, athletes like Mike Tyson, Tom Brady, John Daly, and Natalie Gulbis promoted Donald Trump for the United States presidency.
Even though today's athletes are more likely to show their political side, it doesn't come without repercussions. In February, LeBron James talked about politics, his experience as being a black man in America, and his opinions of President Trump in an interview. Fox News host Laura Ingraham disapproved of James voicing his concerns and talked about it on her show, The Ingraham Angle.
"It's always unwise to seek political advice from someone who gets paid $100 million a year to bounce a ball," Ingraham said. "Keep the political comments to yourselves. … Shut up and dribble."
Perhaps it's a question of how and where the athletes protest. Some think athletes shouldn't use the field or court as their stage for promoting their political beliefs. NFL players are no longer allowed to kneel for the national anthem before games. WNBA players were fined for wearing "Black Lives Matter" shirts during warmups.
In the International Olympics Committee charter, the rules clearly state that "no kind of demonstration or political, religious or racial propaganda is permitted in any Olympic sites, venues or other areas."
Athletes can use interviews, social media, and public appearances to promote their opinions, so why do it during game time? Where should athletes draw the line when they're talking about their political beliefs?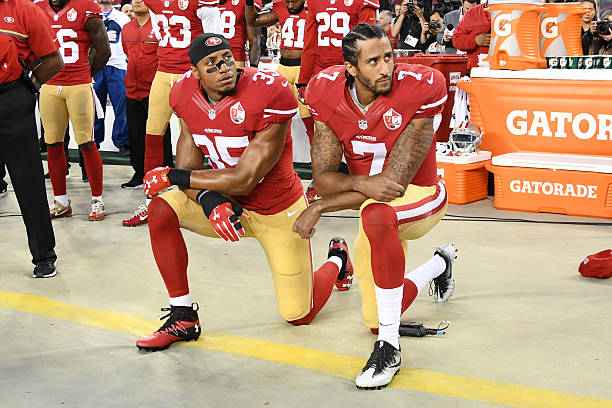 While perhaps voicing opinions while on the field or court could receive backlash, simply being a good teammate is a positive way of showing support for equality and inclusion. In a world filled with racial injustice and tension, team sports are a great way to promote and model racial inclusivity and harmony. Athletes of all races can practice and play together while respecting each other's personal experiences and points of view. Why can't the fans do this as well?
Some sports fans may wish for the athletes they cheer for to be solely focused on the game they're playing rather than speaking out on politics, but that is unfair. Athletes are humans with thoughts and feelings who have the right to voice their opinions. We should respectfully allow them to freely talk about their views and thoughts, even if we don't necessarily agree.
Athletes who are informed and respectful should be able to talk about their human experience and what they believe in, just like everybody else. Athletes are role models, and we shouldn't want them to be ignorant of what's going on in society. They can use their platform to create community and promote positivity.
It would be wasteful for our heroes to be one-dimensional when they could be so much more. Sports should bring people together, not isolate them.
Read More About: denis rodman, donald trump, Top Story