It was the middle of last month, and a call to an old friend not seen in some years shot the breeze in all directions. Much of his life had been spent in Northern Ireland, before moves dotted around the planet, but he was home visiting his elderly father in Tyrone. From a staunchly Protestant background, he was wondering what to do with his weekend because, as much as had changed in those parts, much hadn't to the point of limited options. I suggested Healy Park for his Sunday.
"What's that?"
"The GAA stadium in Omagh."
"Oh, okay. Why, what's on?"
"Monaghan-Tyrone in the first round. Huge game, serious rivalry. There'll be some atmosphere."
"How many will be at it?"
"About 15,000".
"What? Why have I never heard of this?"
It reminded that in the Republic of Ireland, as much as we read the books and study the history and meander into the debates, we cannot truly get our minds around north of the border.
This wasn't so much a microcosm of the divided and closeted world, but a strong example. Here, in a place with the population of a medium-sized city, a sport that attracts crowds that don't look bad on an international scale has literally never crossed the paths of half of the community.
The story even goes that Mark Robson, the first presenter of BBC's Championship programme, stood on a sideline in Clones for the first time and asked aloud, "Where are all these people coming from?"
He got through the youth of his life without knowing about it, but many others have gotten through their entire lives. Part of that comes back to media and to BBC Northern Ireland.
Across recent months a culture has been whispered about in the broadcaster and is backed up by those that once worked there. The more they blew a whistle, the clearer it became as to why so many know nothing about an intrinsic part of Catholic culture.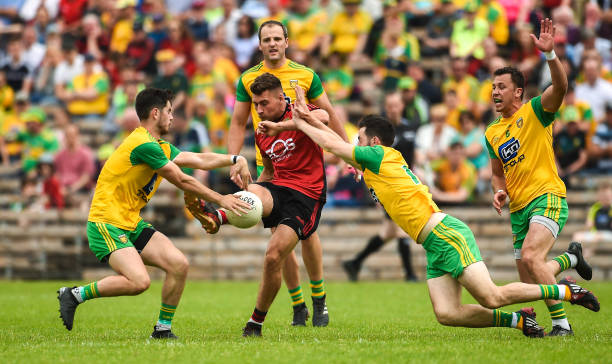 Gaelic games are seen as a threat by some of those that are there to cover the reality. This is not to complain about most, and certainly not to talk down those on lower rungs in BBC NI, indeed those from unionist backgrounds on the ground have admitted to colleagues that the coverage isn't fair. Thus this is to highlight a bias.
As one person spoken to put it, "You wonder is this sectarianism, and you say it can't be. It's not in front of our eyes like the past, no one is getting physically hurt, it's not a bomb or a shooting. But break it down and it is another form of it though, a quiet form that is also hugely dangerous."
If so many parts of life go in circles, then this is just one more.
In the 1980s, Gaelic games didn't exist in BBC NI and we all know why. Go back to Ian Stewart's winner for Northern Ireland against West Germany and commentating you'll hear Mike Nesbitt. Years later his colours would fly from the mast when he led the Ulster Unionist Party for a time, and he was far from isolated in their sports department. The legendary tale even goes that after reading a national league scoreline, Jackie Fullerton added, "Best of luck to whoever won that".
In fact it wasn't until 1989 when Jerome Quinn got a job as an assistant radio producer that their sports department could claim it employed a Catholic. But if he was a drip, a wave was coming. Shortly after, Jim Neilly came in with a vision. From Gaelic games not being discussed in the office, he pushed for a Match of the Day-style highlights programme during the summer, which caused them to receive stacks of letters with one even penned by Gerry Adams. "In the department, people were both perplexed and disgusted," recalls Quinn. "The attitude was, 'We don't do that'."
Soon though they'd be doing a lot more of it.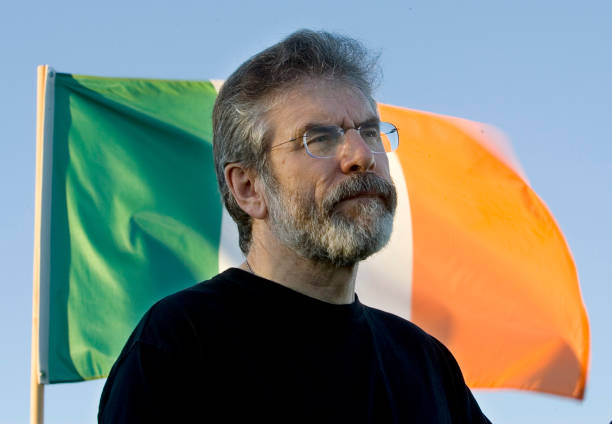 Within a few years there was live television coverage of classics like Down-Derry in 1994; come 2002 they were live in Croke Park for Armagh's All Ireland victory; a year later they were back in headquarters for all-Ulster heavyweight clashes as Tyrone rode the coat-tails before surging ahead. They say sport mirrors life and if sports content via the national broadcaster was mimicking the maturing and growing equality of the place, it has since followed it towards the past.
Take Quinn's suspension as a sign of things to come. In August of 2002, Northern Irish soccer was hugely topical after Neil Lennon had received death threats. It was around that same time that journalists were given opinion columns and one week Quinn did his on how Windsor Park was still an uncomfortable place for Catholics due to the religious songs and Union flags and God Save The Queen.
Immediately he was called in by BBC NI's head of news and berated. Protesting that he had been given an opinion column, he was told that he wasn't allowed that opinion as such a view – however true – might antagonise.
Anti-journalism suspended a journalist for actual journalism.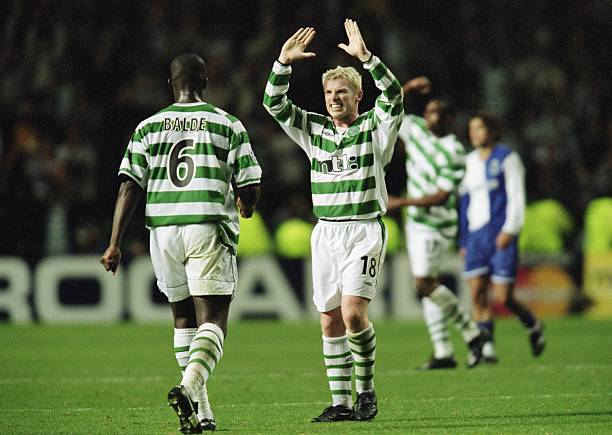 More tales would follow across the decade as Shane Glynn came in as head of sport. On one occasion Quinn was given out to as the opening gambit of a radio bulletin contained three GAA stories which was deemed "too much". Asking if this would be the reaction to soccer or rugby, he was told no. And asking about the discrepancy, it was repeated there was "simply too much".
By 2008 when Stevie O'Neill came out of retirement before the All Ireland final, the sports department was buzzing and anxious to get on the road to Tyrone to start interviewing and filming. Glynn told them though it had to be put into context for their audience and wanted a line about this being akin to David Healy or Brian O'Driscoll coming out of retirement before a World Cup. Later that day with his team on the road, he called them to reiterate the importance of this and, by the evening news, he rewrote part of the story to get in the explainer for a Protestant audience.
There were even leaks about a pyramid of sports which had Gaelic games in the bracket below rugby and soccer due to their international element, essentially punishing a sport for being indigenous and Irish when this should have been celebrated. The BBC has always denied that this pyramid existed but, even comparing like with like, there is factually not a balance.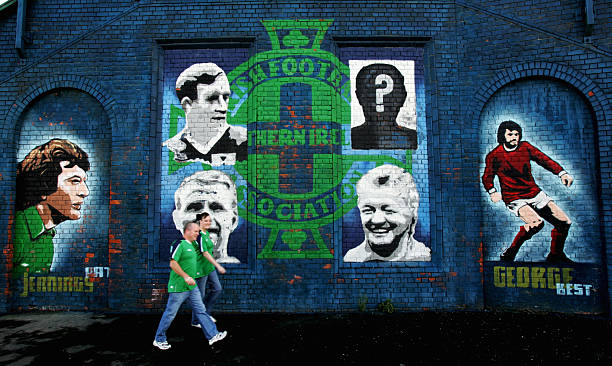 More recently for instance, after a Republic of Ireland soccer story led the sports news it was made clear this was never to happen again and, while half the community follows the Republic, coverage differs hugely.
BBC NI didn't even send anyone down the road to Dublin recently for the friendly game with the USA, while at major tournaments almost all resources go to Northern games. That may seem logical due to location, but only if you remove the very real complexity around viewers.
As one source explains, "Acceptable behaviour is their acceptable behaviour. We were always told that GAA can get on the news if you can find an angle on a story. Yet Ulster rugby has to be covered via press conferences where nothing is said. It is different rules, different standards. It is always made more difficult for GAA, it's not a level playing field, but the hierarchy don't see that."
It's an attitude that has seen their sporting coverage regress towards a 1980s that no one should be proud of. What was previously given to nationalist sports has been clawed back.
* * *
Last week, a Tweet went up as Derry played Kildare in a qualifier game in Owenbeg.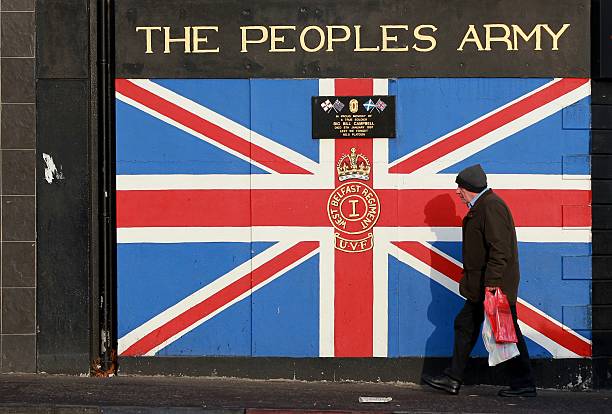 I tuned into @BBCIreland Saturday afternoon in the car expecting to get commentary of Derry v Kildare in the Qualifiers but instead was treated to riveting coverage of an in-studio darts challenge in their Saturday Summer Club programme. Luckily, RTE came to the rescue.
It would have been funny, except it was partly true. That game wasn't on the main channel but medium wave.
These days, the company's lack of live games via TV in the Ulster championship is explained by the lack of rights. They always paid a lower cost to the GAA to screen their games, and as part of the deal provided the feed for RTE. That is now gone and one side of the story is that the new formats and deals have meant Sky don't want the competition from another UK broadcaster and the Irish national station don't want Ulster football taking away from their early-season hurling audiences.
But there is another side to that story. At the start of this year, when the issue was being explained to BBC NI by the GAA, rather than fight for what should be a cornerstone of their sporting coverage based on equality and interest, the retort to Croke Park officials was, in an actual meeting, "What change in structures?" This person was not Jane Tohill, sister of Anthony, despite her position as Head of Sport. That's because on assuming the job, certain roles were kept from her and this included the rights' portfolio.
Contacted, she refused to comment and directed us to their public relations people.
A source tellingly notes though, "There were always rights issues, but if we didn't have live coverage we made up for it. We'd do a midweek show. We'd go to an All Ireland quarter-final and film, and do features, and studio discussions, and a half-hour review, and previews. We didn't give up but now?" On this, it will be worth scrutinising if their Ulster rugby coverage disintegrates in the same way as they've just lost Pro14 rights.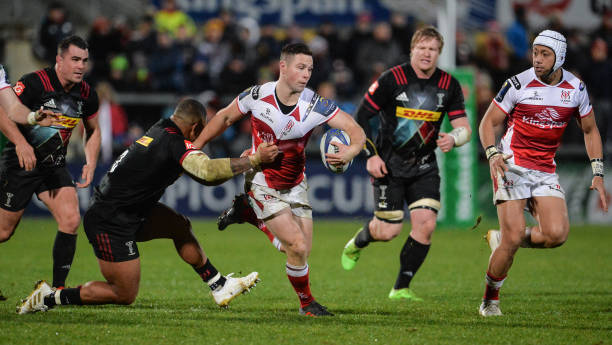 Up to now, their relatively large coverage was explained by lines about contractual obligations to cover press conferences as part of an extensive package. A feeling from those spoken to though is that quantity and quality won't dip in a similar fashion.
Such people spoken to refer to it as a type of "white-collar sectarianism", and tell stories about how on occasion in BBC offices, Gaelic football is referred to as "Sinn Fein football". But if that's internal, as bad as that is, look at the external output for it's that which is most vital.
As an example of the attitude, not only are there no live games on television, there is no GAA any time of the year on FM radio. Instead, matches are relegated to crackling medium wave and, while it may seem petty, taken in the bigger picture it's as if it's a second-class citizen. Given the history, that in 2018 is not acceptable.
Consider the hypocrisy. Back in the 2000s, the Sunday sports show was taken off the air after 30 years. But now, for 36 weeks per annum, every Saturday there is extensive coverage of the Northern Irish Premier Division in soccer. Those inside say scheduling is the common excuse and, while that has some merit with qualifiers and short-notice GAA games which could cause major disruption, Ulster and All Ireland games are set in stone months in advance and are still dismissed.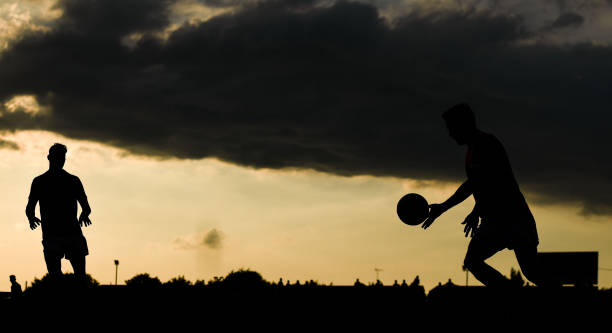 On television, Newsline is no different. With three shows a day, all year, that is close to 1,000 broadcasts on an annual basis. GAA leading the sports bulletin though happens in single figures per 1,000. It's a culture that goes beyond just intercounty GAA too. Recently, Ulster Council officials revealed off the record that a plan for a Match of the Day-style show around the club championship later in the year had been pulled by BBC. All of this led to Sinn Fein meeting the organisation due to concerns, but more and more it's as if that famous Aprés Match clip of the BBC NI's sports results is coming to life.
It may not be on purpose, and it may not even be realised by many, but that's because all of this is ingrained. Back at the end of January, it got so bad that a BBC Ulster newscast went as follows. "Meanwhile, Ulster teams had a disappointing start in the opening games of the Allianz National League. Tyrone, Donegal, Monaghan and Londonderry all lost…"
It led to many online attacks on the newsreader but they missed the point. Her mistake was merely a symptom for the telling disease in BBC Northern Ireland is that presenters are instructed that their first mentions of the place in all other instances is to be Londonderry. Only in subsequent mentions can that be altered.
It was one more example of how, in BBC NI's eyes, some animals are more equal than others; one more example of the bigotry that's empirically evident and causes screams of disdain. And still, this truth hurts GAA far more than those trying to hide it.
Read More About: Top Story