Sue Redfern admitted she would feel both "awkward" and "very fortunate" when she becomes the first female umpire to officiate on-field in a Vitality Blast match on Sunday.
Redfern will stand along with Ian Blackwell when Gloucestershire and Middlesex meet at the Seat Unique Stadium in Bristol as she breaks new ground.
Writing on the ECB's official website, she said: "When I walk out to the middle to officiate my first Vitality Blast game this Sunday, I'm not quite sure how I'll feel.
"It'll be a breakthrough moment, not just for me, but for our sport and for female officials in general.
"I feel a bit awkward and count myself very fortunate because I'm doing something that I absolutely love as a job.
"I remind myself that I've worked extremely hard to progress my career to this stage and I've got to this point in my career on merit."
Redfern is hoping her achievement will encourage others to follow in her footsteps and build upon the foundations that have been put in place by the ECB in recent years to increase inclusivity in its umpiring pathways.
She said: "We absolutely do belong and we do so at every level of the game, whether it's in club cricket or professional games or international matches.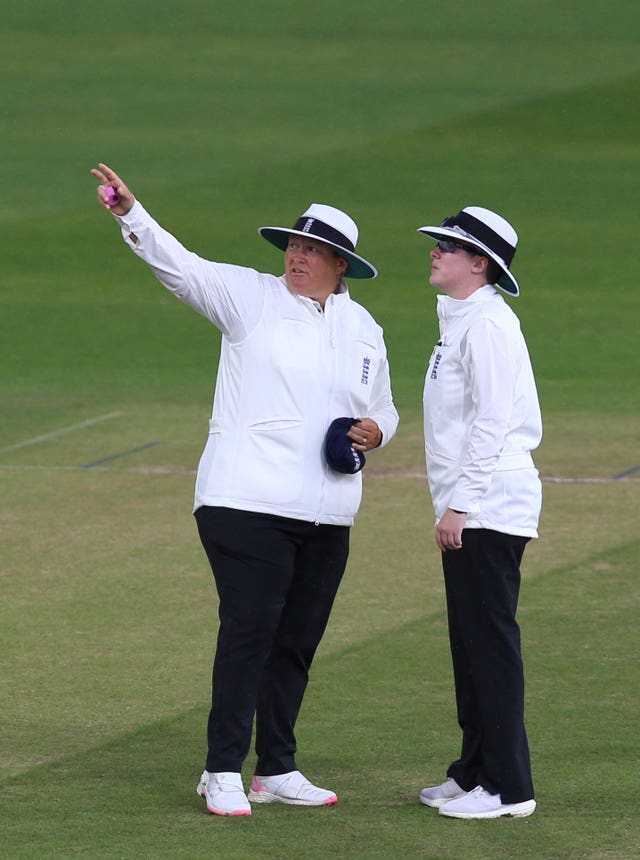 "So while I may feel some awkwardness, I recognise the significance of being able to break new ground so that when the next female umpires come along, they can do whatever matches they want and can progress to whatever level their ambition and ability allows.
"We do, of course, already have some amazing female umpires progressing through the pathways to umpire both men's and women's cricket.
"But we cannot rest on that. It's still not enough and we need to do more to get more female officials into our sport."
---