Australia captain Pat Cummins was elated to lead his side over the line in an Ashes nailbiter, four years after ending up on the wrong side of Ben Stokes' Headingley miracle.
Cummins hit a match-clinching 44 not out during a nerve-jangling final session at Edgbaston, finishing off a chase of 281 in ice-cool fashion during a ninth-wicket stand of 55 with Nathan Lyon.
Both men had been in the thick of the action during another classic finish in 2019, when England skipper Stokes reeled off a heroic century alongside last man Jack Leach.
Lyon, who held firm for 16 not out, botched a run out that would have won that game for Australia and it was Cummins who conceded the winning runs when Stokes pummeled him through the covers.
In the afterglow of a two-wicket victory that will live long in the memory, Cummins embraced the chance to square the ledger.
"Yeah, I would be lying if I said it didn't (cross my mind)," he said.
"We were on the other side of one in the last series here. When you're on the other side it feels like one that's got away and it really hurts.
"It's a really happy dressing room in there. A lot of those guys were there at Headingley and to clinch one that was perhaps out of our grasp for a little while there is pretty satisfying.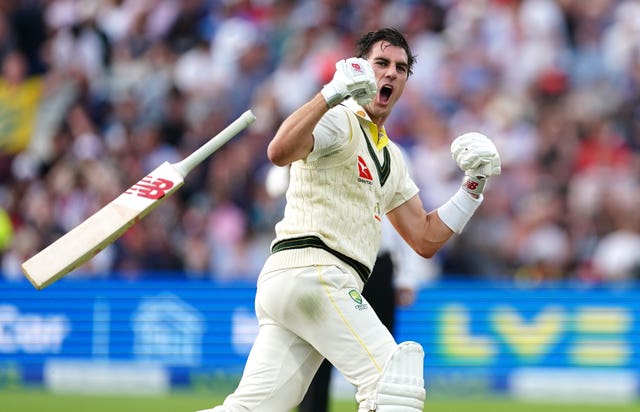 "It's about having that belief that anyone is a match-winner, you could be the one to step up and win it. When you're in the backyard playing as a kid you wish to be in these moments, to be here in an Ashes series, that's what you want and it's great to be on the winning side."
Neither side ever felt fully in control of a match that stayed remarkably even across five tightly-wound days, but England were the team who did most to propel things towards an exciting finish.
The combination of a stubborn pitch and time lost to rain would have killed the prospects of a result had the hosts not moved things forward with rapid run-scoring and a risky declaration on day one.
Cummins' men were much more careful throughout and rode their caution all the way to the winning line, leaving a hollow ring to the chants of "boring, boring Aussies" that rang out from the Eric Hollies Stand.
"The fans were pretty noisy out on the hill. Win or lose we are pretty comfortable with how we go about it," he said.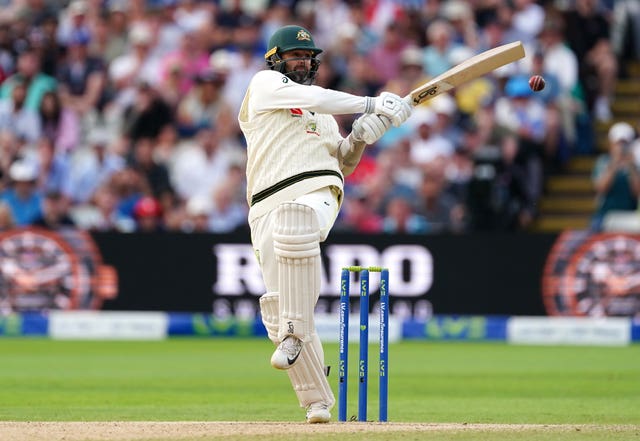 "We've been really good for the last 20 Test matches over two years. Winning is nice. We are at our best when we play at our own pace and tempo. We're a stable team, we know what we need to be at our best and we'll keep doing it."
Cummins, whose mother Maria died earlier this year, was seen celebrating with his father Peter on the balcony and signed off with an emotional moment.
"Dad's been here all week, I feel really lucky to have him here because it's been a tough few months," he said.
"Dad was here in 2019 with Mum, so having him here was really special. I went with him to see Bruce Springsteen (at Villa Park) on the first night as well. So, it's been a good week."
---