Moeen Ali admits only Ben Stokes and Ashes could end his Test retirement
Moeen Ali admits there is only one captain and one series that would have tempted him to overturn his Test retirement.
Moeen won the last of his 64 England caps almost two years ago and was content with his decision to step away from a format that has exacted a physical and psychological toll on him over the years.
The 35-year-old even rejected a no-strings attached offer to tour Pakistan in December, concluding that he did not have the required motivation to commit to one more leg of a lengthy winter on the road.
But things all changed when England's first-choice spinner Jack Leach was unexpectedly ruled out for the summer.
England skipper Ben Stokes, who spent the best part of two months with Moeen during their time together at Chennai Super Kings in this year's Indian Premier League, set the wheels in motion for a comeback and little more than a week later, Moeen was sitting in his new England whites taking questions at his home ground of Edgbaston.
Asked if there was any other captain he would have returned for, he said: "Probably not, no.
"His mindset is very different to other captains I've had previously. I'm not saying they are bad captains, but the way the game is going and the way they have been playing, he is the kind of guy you want to play for. Having spent a lot of time with him in the IPL, just talking to him, he is different."
As for his motivation for one last crack at an Australia side who have provided him with some of the most challenging moments in international cricket, Moeen was more keen to focus on the draw of being back involved in one of his sport's marquee rivalries.
"It's such a big series…it's the Ashes, to be part of it would be amazing. It is a free hit. I'm not playing for my spot. There's no pressure, really. All the things I ever wanted to do in Test cricket I'm going to try to do in these games."
Moeen linked back up for his first red-ball net session since September 2021 on Monday, but will be absent from the second day of training due to a longstanding date in the diary – receiving an OBE at Windsor Castle.
He does not yet know if King Charles will be the one handing over the honour, but having waited almost a year since being named on the list, he was not about to rearrange.
"I've been trying to book it for a while and not really had a date, so it's tomorrow. I'm going," he said.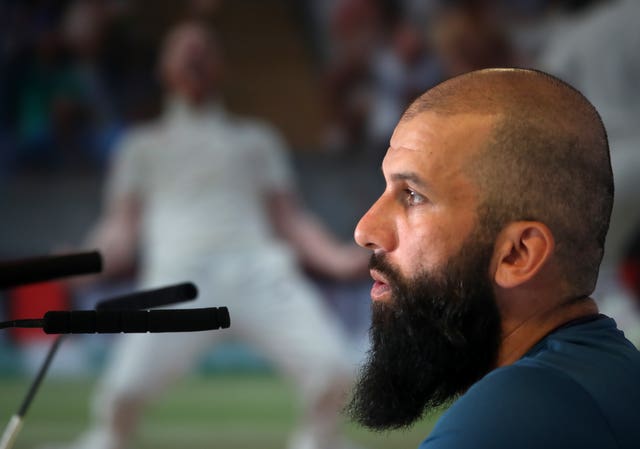 "I spoke to Baz and he said it's fine."
His wife Firoza is joining him at the investiture and Moeen admits she was alone in advocating caution over a return to the Ashes glare.
"My wife wasn't that keen, but everyone else around me was," he added.
"At the back end of my career, she knew I didn't enjoy it as much, that I was much happier with the way things were going and enjoying my cricket. So that took a lot of convincing."
For England, the pros and cons of the Moeen call-up are clear. On the positive side, none of England's other slow bowling options, such as Will Jacks, Liam Dawson or Rehan Ahmed, come close to his experience or tally of 195 Test wickets.
Yet there are those who see his long absence from red-ball cricket as a potential red flag and who would rather see a promotion for someone currently active in the County Championship.
"It's a difficult one for me because I never picked myself. I just got the call," he said.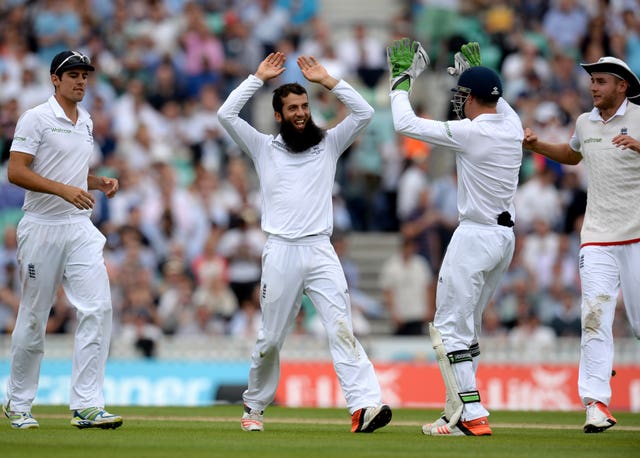 "Obviously there are players out there that are playing and doing alright, but I think they (England) know me quite well and it's not just having the character and the person in the changing room that you want. The results do matter, the process, the matches. I've got to perform and make some important impacts in the game."
Moeen offered a remarkably honest assessment of his own style, openly accepting his limitations as a containing bowler and welcoming the freedom he is likely to be given to focus on attack.
"I've never been able to hold an end up," he said. "When I have it's because I've been taking wickets. That's the only time I've been able to build any pressure. Ben and Baz know that.
"I'm sure they know what they are going to get from me – there won't be a lot of maidens.
"I'd expect them to attack me, 100 per cent, if I was them I'd do the same. I'm not expecting them to defend me and things like that. I'm expecting them to come after me, which could be dangerous because Stokesy likes having the fielders up. I could go for a lot of runs. We'll see."