James Anderson says England will not waver over their attacking brand of cricket
James Anderson expects England to double down on their aggressive brand of cricket despite defeat in the opening Ashes Test earlier this week.
Debates over the wisdom of 'Bazball' returned in earnest after England lost a tense series opener by two wickets at Edgbaston, having declared in the first innings on 393 for eight.
But Anderson, 40, said England and captain Ben Stokes will only look to push things in one direction when the series resumes at Lord's on Wednesday.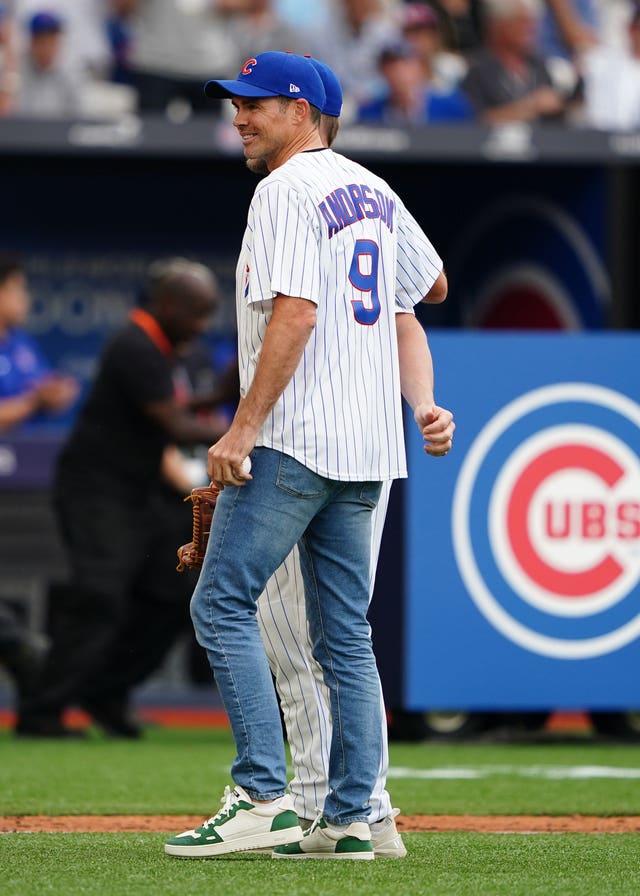 "I think we'll go more positive, more aggressive, more entertaining," the veteran paceman said. "We want to try and make sure people go home happy as they did each day at Edgbaston.
"Just because we're 1-0 down I don't think we'll try anything different. I think we showed enough last week to show we can win the next four if we keep playing like that and iron a few things out. We'll go exactly the same."
Anderson was speaking as he swapped Bazball for baseball at the London Stadium on Saturday. As the Chicago Cubs and St Louis Cardinals faced off in the first of two regular-season games in Stratford this weekend, Anderson threw out the ceremonial first pitch alongside Australia rival Nathan Lyon.
Anderson's daughter had spent their journey down from Manchester showing him videos of the 10 worst ceremonial pitches in history but he managed to get his over the plate.
Anderson admitted he had not practiced the pitch, but he believes cricket is learning a lot from the American past time – particularly when it comes to more aggressive hitting.
"I think you see the way cricket has developed, the way guys try to hit the ball, I think they take a lot from the guys here," he said.
"I don't know how much knowledge there is about cricket in America, I don't think the baseball players are trying to block anything, but for me I've always watched the fielding and thought it was something we could do better.
"The speed they get to the ball, the speed they release the ball and the speed of the throw. I know it's a different ball but I think it's something we could learn from."
The baseball gave both Anderson and Lyon a bit of mental relief after the stresses of Edgbaston, where the game remained in the balance until the very end.
Lyon said throwing the first pitch was the first time he had picked up a ball since leaving Birmingham as he tried to get away from what he called a "mental rollercoaster".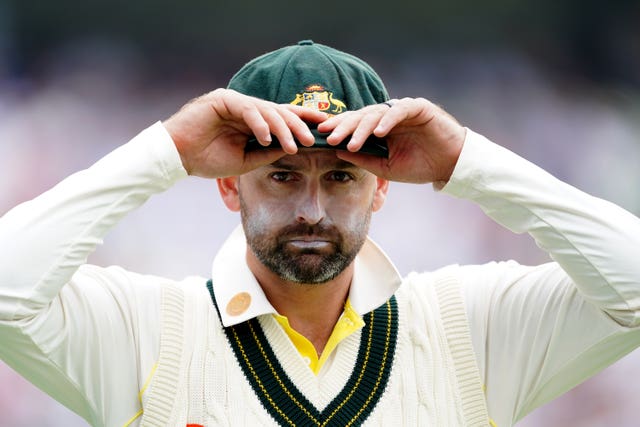 But with a 1-0 lead in the series, the Australians are understandably in buoyant mood.
"It was an absolutely incredible Test win and to be able to play a part in that was extremely special," the 35-year-old spinner said. "It is going to go down as one of the best Test matches I've played in.
"The mood has changed. There's a lot of work we need to do. We feel like we can still get a lot better, and we need to get a lot better if we want to compete against England and the brand of cricket they're playing.
"It's business as usual for us. We can't control what they're doing. We'll sit down as a team and identify areas where we can be better and where we believe we need to get better, so just focus on what we can do.
"There's no point worrying about what everybody else is doing."