England head coach Brendon McCullum is confident James Anderson and Ollie Robinson will be fit for the first Ashes Test but has confirmed they will play no part against Ireland this week.
The five-match series against Australia begins on June 16 but England have fitness concerns over a number of their bowlers.
Robinson suffered an ankle issue for Sussex earlier this month and Anderson strained his groin while on Lancashire duty, while injury-hit pair Jofra Archer and Olly Stone have experienced elbow and hamstring problems respectively already this summer.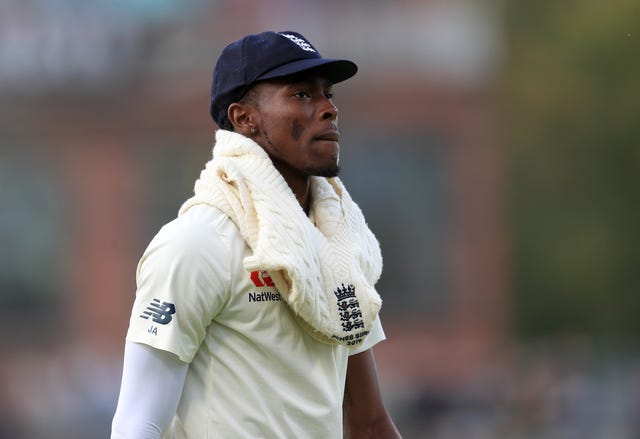 England begin their eagerly anticipated summer with a four-day Test against Ireland at Lord's on Thursday and while two of their key bowlers will miss out, they should be fine for the Ashes opener at Edgbaston.
"Yeah we've got a couple of niggles so we're just monitoring those at the moment. I guess every team that goes into a series has got a couple of little things that you need to work through, but (I'm) pretty confident we'll have a good squad to be able to pick from," McCullum insisted.
On Robinson and Anderson, he added: "For the first Ashes Test, I think they should be fit.
"They won't be fit for this one against Ireland. We'll just have to monitor it over this next sort of while, but we've got some great options right throughout the squad.
"When I first took over this job, people said there wasn't much depth in English cricket and I disagree with that completely.
"I think there is an immense amount of depth and we've got plenty of good options throughout the squad."
With Anderson and Robinson ruled out, Stuart Broad will lead the bowling attack at Lord's but Mark Wood will have to be assessed before a final decision is made on the quick.
McCullum said: "He is bowling over there at the moment and seems to be getting through his work so hopefully he will be fine too.
"We've still got a couple of days and will make the decision when we need to, but he seems to be progressing well."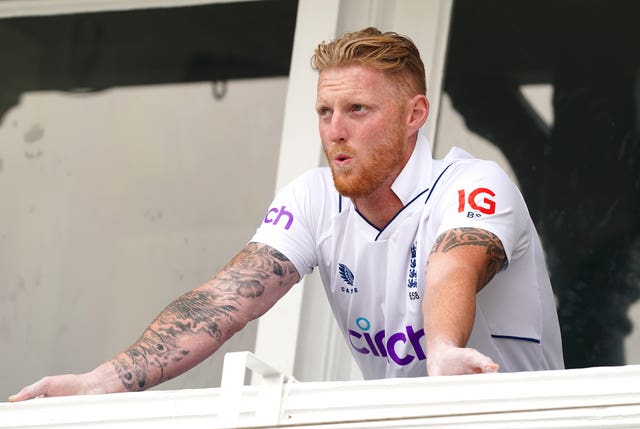 All eyes were on captain Ben Stokes during England's training session on Monday, with doubts over how much he will bowl this summer following an Indian Premier League series where he only played twice and sent down just one over for franchise Chennai Super Kings.
Head coach McCullum remains positive the talismanic all-rounder will make an impact with the ball this summer.
Asked if Stokes will bowl against Ireland, McCullum responded: "I don't know. You'll have to ask Stokesy. He's progressing well too.
"He looks really fit as well, looks in great order and has a big smile on his face.
"He is delighted to be back around the group and as our leader, having that sort of energy he brings is fantastic so again we'll monitor that and see what happens.
"I think he'll bowl at some stage throughout the summer, yeah, no doubt.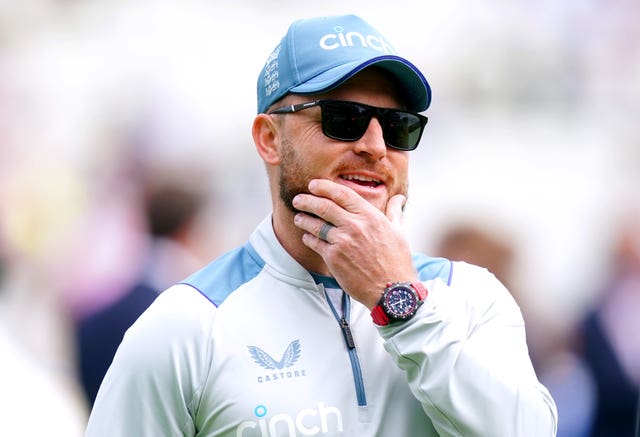 "He is a world class all-rounder and if he is able to bowl, fantastic. If not, we'll find a way."
Meanwhile, the former New Zealand wicketkeeper reflected on the "tough" decision to discard Ben Foakes from the Ashes squad in favour of the fit-again Jonny Bairstow.
"It's tough, international sport is tough and tough calls have to be made, there is always one or two guys who can count themselves unlucky and Foakes is one of them," McCullum admitted.
"He has been excellent for us, played some really pivotal knocks and the role he has had with the gloves so it's a tough call but in the end we have gone with the side we think gives up the best opportunity.
"He was naturally disappointed of course but he still remains a big part of this side going forward, it is just unfortunate that he was the one who missed out this time."
---