I was raging in Brisbane but now I'm comfortable with rotation – Stuart Broad
Stuart Broad admits he is no longer the same man who was left "raging" by any omission from England's Test team and is ready to throw himself into whatever Ashes role he is handed.
Broad has had more good news than bad when it comes to selection over the past 16 years, lining up 162 times to sit second on England's all-time list behind his new-ball partner James Anderson.
But a combination of his irrepressible competitive edge, and a healthy slice of ego, has meant the seamer has not always taken his rare omissions lying down.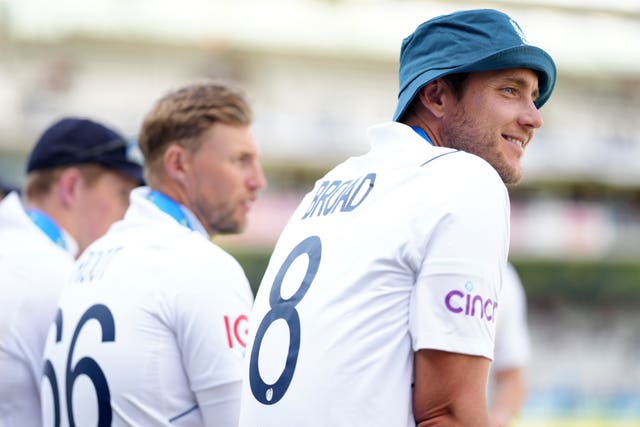 He was left aghast by the decision to leave him out of the 2019 Test in Barbados, declared himself "angry, frustrated and disappointed" during an emotional television interview when he lost his spot again at the Ageas Bowl the following summer and was similarly put out when he failed to make the XI for the opening game of England's 2021-22 tour of Australia at the Gabba.
But now, at the age of 36 and basking in a happy-go-lucky team environment established by Brendon McCullum and Ben Stokes, he finds himself more at ease with the idea of playing his role in an ensemble cast.
Despite leading the attack with six wickets in last week's handsome victory over Ireland, he cheerfully notes he has no idea if he will taking the field for the series opener at Edgbaston next Friday and is content to wait his turn if required.
"I've changed quite a lot I think, in a good way," he said.
"In Brisbane? Yeah, I was raging. But I see my role now as striking when I get the chance. We won't be having any interviews like the Ageas Bowl. I'm very comfortable whether I play the first, second, third, fourth or fifth, so long as I strike at some stage. Maybe that will be the tactic, leave me out at Edgbaston so I fire up at Lord's!
"I expect to play a part in the series and my mindset is just to get myself ready to make an impact when I can. Honestly I don't have a clue which way selection will go but, ultimately, I don't think it matters because we need to take 100 wickets in the series.
"I suppose the culture that Baz and Stokesy have created is one in, all in. We're just happy for everyone's success. So, if I only play one game and we lift the urn at the Oval, that's a massive tick in England cricket's box. It's not about me, it's about the collective…but I think I'll play more than one."
Much has been written and said about the transformative impact Stokes and McCullum have had on English cricket, an overhaul that has steered a previously struggling side to 11 victories in 13 Tests. Between them the pair have removed all trace of timidity from a side once known for its conservative approach, emphasising entertainment at every turn.
And Broad, who has lived through a handful of different playing philosophies over the years, believes the change has taken England into the kind of rarefied air few professional athletes ever experience.
"You look at all sports teams around the world, in the history of sport, and you could probably name them on one hand, those have completely removed the fear of failure," said Broad.
"It's like the Holy Grail in sports teams, what Baz and Stokesy have managed to do. I wish I was 23 again…to be Ollie Pope or Harry Brook at that age, getting influenced by Brendon McCullum as a coach and learning that failure doesn't matter as long as you're playing the game the right way. That's going to do their careers the world of good."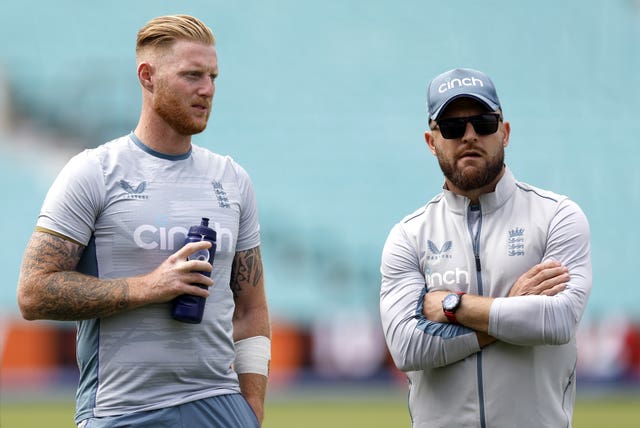 For Broad, part of moving away from fearfulness also involves demystifying the Ashes itself. The series occupies such an elevated status in English cricket culture that it has often felt like everything else is subservient to the next tussle with Australia.
Careers of players, captains and administrators have been cut short and reputations forged depending on the outcome and Broad has welcomed a recent change of emphasis.
"The three guys in charge at the moment – Rob Key, Brendon and Ben – have done the last 12 months perfectly and even if the result doesn't go our way in the Ashes, as long as we have kids watching and saying "wow that's incredible" then we have done our jobs," he said.
"You can't take the emphasis off the Ashes because it's our biggest series. Our country has a love affair with Ashes cricket but as an organisation we had to get our mindset away from being obsessed with it and if results didn't go the way you wanted them to in an Ashes series then the personnel lose their jobs.
"I think we have lived in a really healthy way in the last 12 months, in fact the Ashes was only mentioned for the first time in the post-match debrief against Ireland. It was mentioned in a way that it doesn't matter what the results as long as we stick to how we play. The 'A word' doesn't count because of the style we play."
:: Stuart Broad was speaking at the launch of wine merchant Laithwaites' partnership with England Cricket. For exclusive offers on great wines this summer, visit laithwaites.co.uk