England quick Mark Wood is eager to hit Australia with more "thunderbolts" in Manchester next week and aims to prove "lightning strikes twice" after his Headingley heroics.
Wood marked his return to Ashes cricket with a stirring player-of-the-match showing in Leeds, taking match figures of seven for 100 and hitting 40 vital runs from just 16 deliveries.
His efforts helped change the tone of the series, getting England on the board after back-to-back defeats and leaving the path open for the hosts to reclaim the urn against all odds.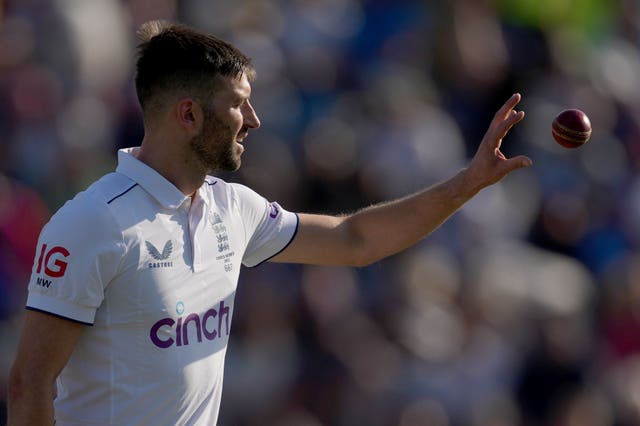 Wood's raw pace provided an X-factor that had been absent at Edgbaston and Lord's, with his first ball of the match doubling up as England's fastest of the summer.
He continued cranking it up in his first red-ball outing for seven months, at one stage reaching 96.5mph during a ferocious opening spell, and Australia's batting looked entirely less assured due to his mere presence on the park.
Wood revealed his England captain and Durham team-mate Ben Stokes had given him one simple instruction when he let him loose.
"Ben just asked me, 'Are you ready? Are you ready to bowl some thunderbolts?' I said yes and that was it," he said.
"He was ready to unleash me. I know him well and he knows me well. Having that relationship with someone makes it easier."
Asked if he was ready to dish out more of the same at Emirates Old Trafford next Wednesday, Wood replied with a grin: "Absolutely. Lightning strikes twice, eh?"
Wood is arguably the most consistently fast bowler ever to play for England, a crown he likely lacks only due to the absence of accurate historical data.
But the sheer physical exertion the 33-year-old puts himself through means he has had to endure long spells out of the side.
Since debuting in 2015 he has played just 29 of England's 109 Tests, missing many of those through injury, yet Wood has set his sights on finishing strongly this summer.
There are just three days between the fourth and fifth games of the series, but, with a week to get himself ready, he fully intends to be on parade for both.
"I did four in Australia last time and three of them were in a row. It's a big ask, but one I've done before and I will lean on that experience to try to do it again," he said.
"I will speak to the physio, but I imagine I will bowl once or twice, do a couple of gym sessions, maybe some running, but it won't be too drastic. I have to let the body recover.
"This was my first game in a very, very long time, especially in Test cricket. I will let the body recover, get myself in a good space, let the wounds recover and get myself up for the next one."
Wood wears his heart on his sleeve on and off the field and could not hide his satisfaction at taking up a starring role midway through a contest that has captured the imagination of the public.
"It fills me with great pride to say I can do well against Australia. It's challenging because they are a top, top side," he said.
"It's one of the best feelings I've had. Look at facing Pat Cummins and Mitchell Starc. One, it's not easy. Two, it's really intimidating.
"They're bowling fast, they get good bounce and more often than not they come out on top. Luckily this time it's the one out of 100 I've managed to get through.
"The 2005 Ashes was the absolute pinnacle for me – I was at a great age, a teenager, and my hometown hero (Steve Harmison) was playing.
"I don't feel like it's to that magnitude, but it's great to have the support, which has been amazing everywhere we've been. You feel it on the street walking around, people messaging you. It's amazing as a nation that we can carry this weight of support with us."
---