The most eagerly anticipated Ashes summer since 2005 is a matter of hours away, pitting Ben Stokes' fearless England side against an Australia team that was last week crowned Test world champions.
Stokes has urged his side to stay true to the attacking principles that have roused a team that was in the doldrums after a 4-0 thrashing Down Under 18 months ago.
The England skipper knows he cannot promise victory at Edgbaston – or over the course of the next six weeks – but he has guaranteed entertainment.
Australia, meanwhile, are searching for the second major prize on a tour that captain Pat Cummins admits could be "legacy defining".
Having knocked off India to claim the ICC's World Test Championship mace, they now want to win behind enemy lines for the first time since 2001.
Numbers game
Clash of the titans
Under head coach Brendon McCullum and Stokes, England's potential has been truly unleashed, racking up 11 wins in 13 Tests. Arguably more impressive has been their expansive style, going at breakneck pace when batting – among the new benchmarks they set in 2022 was the highest run-rate (4.13) and most sixes (89) in a calendar year.
What might slip under the radar is that they have taken 20 wickets a dozen times. The naysayers – fewer and farther between these days – point out Australia are the acid test of what has been termed 'Bazball'.
In quicks Cummins, Josh Hazlewood, Mitchell Starc and Scott Boland and spinner Nathan Lyon the tourists have an embarrassment of riches to select from. Australia's three, four and five – Marnus Labuschagne, Steve Smith and Travis Head – are numbers one, two and three in the International Cricket Council Test batting rankings. And their tail is up after winning last week's World Test Championship final. An absorbing five matches await.
What they said
Questions have abounded about Stokes' left knee for several months, leading to speculation about whether he would be able to perform as an all-rounder. He has steadily built up his workload in the past 72 hours and seems poised to give England's bowling attack an extra arrow in their quiver.
Will pride come before a fall for Australia?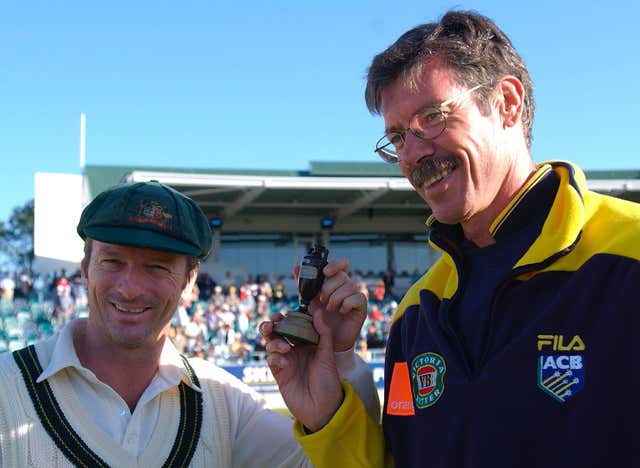 The last Australia coach to win England, John Buchanan, was also the man in charge in 2005 when Michael Vaughan's settled side scored an unforgettable win. Buchanan knows a thing or two about the ins and outs of the rivalry, ending his Ashes association with a whitewash in 2006/07.
He told the PA news agency that the key factor in this year's edition would be whether Australia could shelve any temptation to get involved in an attacking shootout and instead focus on their own fundamentals.
"Players' ego, team ego, that will be the whole game," he said. "They need to not allow their ego to get in the road of their batting. I would expect the coach Andrew McDonald to be hammering that home, saying: 'Bat long, bat lots'."
One last round for old sparring partners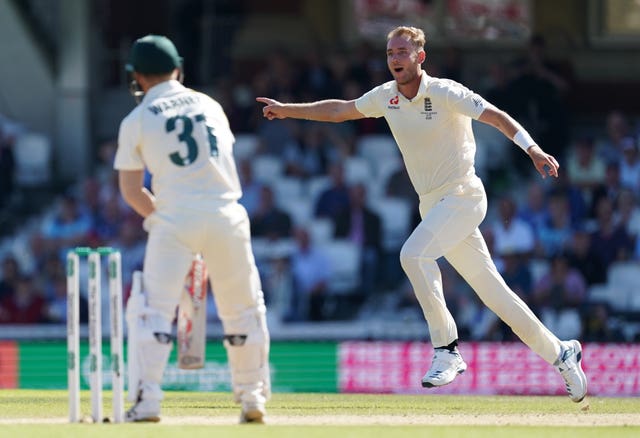 Many expected the Hobart Test in January 2022 to be the final time long-time rivals Stuart Broad and David Warner ever crossed paths.
Despite pressure over their places, both men are back on parade in Birmingham and theirs is perhaps the most intriguing battle within the battle.
Broad dismissed Warner seven times in 10 innings in the 2019 series in England, a nadir for the punchy left-hander who will be eager to put those bad memories to bed. Expect the theatrics to start the first time Broad gets the new ball in his hand.
Mo, Mo, Mo
A cruel back injury to 'Bazball' ever-present Jack Leach and a dearth of domestic spinners led to Stokes sending out an SOS to one of England's most mercurial Test cricketers.
Despite his last red-ball match being in September 2021, Moeen Ali cheerily returns, admitting only the siren call of Stokes and the lure of the Ashes were the twin forces that saw him, at least temporarily, reverse his Test retirement.
As well as a second Ashes series victory, Moeen, who currently has 2,914 runs and 195 wickets after 64 Tests, has the chance to rack up another couple of personal milestones.
---