England will be hoping for calmer conditions as they seek a match-winning lead in the first Ashes Test, having lost both openers during a hostile spell under lights at Edgbaston.
The home side lost two wickets for two runs during an short but intense 20-minute period on the third afternoon, with Ben Duckett and Zak Crawley unable to survive under dark, floodlit skies.
Rain arrived to spare England any further losses and they will resume on Monday just 35 ahead. Joe Root and Ollie Pope are the men at the crease, tasked with taking the game away from a touring side who will fancy their own chances of setting up a finish.
The forecast looks encouraging for day four, but the prospect of more unsettled weather on Tuesday means things may need to move quickly for either team to assume full control.
Robinson riles Australia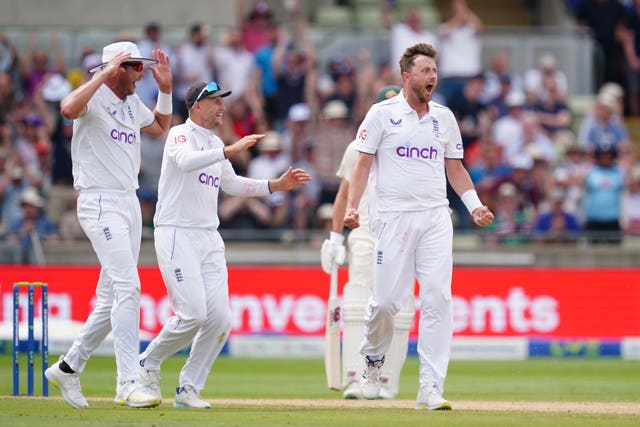 Ollie Robinson could be on the verge of replacing Stuart Broad as public enemy number one in Australia. Having whipped up the pre-series rhetoric by predicting England would give their rivals "a hiding", he reacted to bowling out centurion Usman Khawaja with a blunt, expletive-heavy send off. He drew plenty of criticism for his outburst, not least on social media, but was unrepentant in his media rounds. He suggested he was merely adding to the "theatre" of the series. He went on to accuse the opposition of playing "defensive" cricket and having "three number elevens". Expect things to get spicy when he takes the crease.
Mo's woes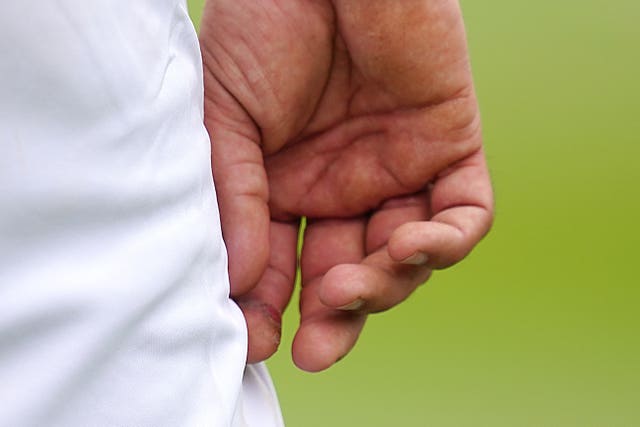 As far as birthdays go, Moeen Ali's 36th was one to forget. The returning off-spinner started his morning by being fined 25 per cent of his match fee for using an unauthorised drying spray on his hands during the previous evening's play, then shipped three sixes in a loose four-over spell.
More worryingly, Moeen appeared to be struggling with an open blister on his right index finger and there are some concerns over how he will pull up ahead of what should be a central role in the fourth innings. He has already bowled 33 overs, seven more than he managed in the entirety of the recent Indian Premier League season. With the pitch beginning to take turn, England will need plenty more out of him to justify their decision to cajole the all-rounder out of retirement.
Big number
Jonny Bairstow made a dashing run-a-ball 78 at a crucial time in the England innings, but that was also the exact number of runs his three missed chances behind the stumps cost his side in the field. A botched stumping of Cameron Green and two dropped catches off Alex Carey helped Australia get within seven of England's total and invited familiar talk of Ben Foakes' impeccable glove work. Bairstow is inked into this side for the long haul but he will be hungrier than ever to make a big contribution in the remainder of this game.
Head wins over the Hollies
Travis Head's back-and-forth with the Edgbaston crowd continued on day three, with fans in the Eric Hollies Stand enjoying every chance they got to get under his skin as he fielded on the boundary rope in front of them. But when Australia emerged after a long rain break in the afternoon, Head charged ahead of the pack and sprinted over to take his position at deep square leg with uncharacteristic gusto. The gesture drew a warm cheer from his tormentors, who warmed to him.
On the first day of the Test, Head put a target of his back with some sloppy fielding efforts that saw him drop Harry Brook and then fumble a boundary soon after. Head played along when the crowd mockingly cheered him for a straightforward stop a few moments later and raised his hand in acknowledgement, drawing a further cheer from the crowd.
England's fielding adjustments
The ultra-attacking fields set by Ben Stokes have become a key tenet of his captaincy over the past year. But even by his own standards, the pattern he set for Khawaja in the 112th over was audacious. He conjured an 'umbrella' field – a semi-circle of close catchers with three on each side of the wicket – in an attempt to unsettle a man with 141 runs to his name. Khawaja obliged immediately as Robinson delivered an accurate yorker, missing with an unusually wild stroke. The Australian took the bait, charged down the track and paid with his off stump.
---