Ben Stokes is on a mission to "keep the Ashes alive" in the third Test and the England captain could not imagine a better place to do it than Headingley.
After the tension of Edgbaston and the controversy of Lord's, Stokes' side find themselves in do-or-die territory as they seek to regain the urn for the first time since 2015.
The odds are stacked against them, needing a hat-trick of victories against the recently crowned Test world champions, but when they step out on the field in Leeds they will not need reminding that sporting miracles can happen.
It was here four years ago that Stokes scored a sensational 135 not out to salvage a seemingly lost cause, putting on an improbable 76 for the last wicket with Jack Leach. Rewind to 1981 and it was Sir Ian Botham and Bob Willis dragging England over the line from odds of 500-1.
With the crowd likely to be whipped into a frenzy from ball one due to the resentment over local hero Jonny Bairstow's stumping last Sunday, the stage is already set for another memorable week.
"I don't know what it is about Headingley. We've had some pretty special memories here and you're always thinking it'd be great to make another one," Stokes said.
"I think the magical thing that would happen this week is for us to win the game and keep the Ashes alive, to be honest.
"We've got some very fond memories here as an England team and I'm sure supporters have got some fond memories as spectators as well.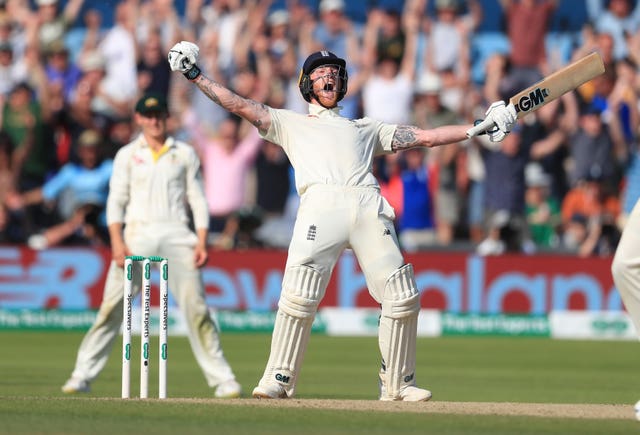 "The game four years ago was probably the highlight for the guys who were there, but even going back before we were born there was Beefy (Botham) and Bob as well. I think 1981 and 2019 will probably come up at some point around the ground.
"The crowd here is amazing, the atmosphere always is too. When we're on top they get going even more, but even when things are slow and maybe we're not having the success that we want to in any given situation, they're still going wild.
"I think they might be a little bit ramped up this week, for some reason."
While Stokes left the last part of that sentence unresolved, it does not take an expert to read between the lines.
Alex Carey's divisive removal of Bairstow during a pivotal moment of England's fourth-innings chase sparked fury at the time and has led to four solid days of reprisals, with Prime Ministers Rishi Sunak and Anthony Albanese even wading in to the 'spirit of cricket' of debate.
Stokes has made his disappointment plain and, with the series on the line, is now happy to leave it behind.
"I think there's obviously been a lot of noise around the incident last week at Lord's but, from me as a captain, I think the best thing that everyone needs to do is just move on from it," he urged.
The perilous nature of England's situation is not lost on Stokes, who would become the first captain since 2001 to lose to Australia on home soil, but he refuses to believe defeat would be a terminal moment for the 'Bazball' experiment.
In fact, he feels the simplicity of the equation ahead – win, win and win again – will appeal to his team.
"The Ashes is obviously over if things don't go well, but the team isn't over if it doesn't go well," he said.
"We will have two games after that and then we'll have other series after that to keep going. But we understand where we're at in the series and we know what we need to do.
"It may sound daft but the situation we find ourselves in is sort of perfect for what we have been speaking about as a group in the dressing room, about what we want to do and how we want to go about it.
"This is that moment, it starts here at Headingley and we've got to win this game."
England have freshened up their team by changing both the personnel and the balance. Harry Brook steps up from number five to number three, the spot vacated by injured vice-captain Ollie Pope, while Moeen Ali, Mark Wood and Chris Woakes all return as James Anderson and Josh Tongue step down.
Potentially the most intriguing aspect of those changes is the belated introduction of Wood. He is comfortably the fastest bowler currently available, capable of clearing 96mph, and in the continued absence of Jofra Archer and Olly Stone his return could not have come at a better time.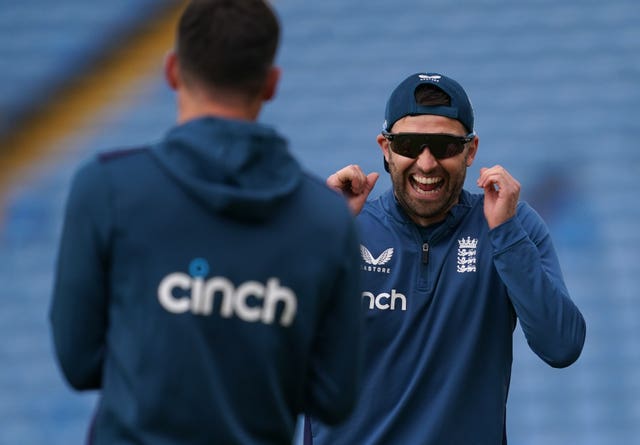 Wood was the only England player whose reputation was enhanced during the last Ashes tour in 2021-22 and Stokes is pleased have a new weapon at his disposal.
"It's great to have Woody back in this game," he said. "I'm excited that we've got him in a place where he's able to walk onto the field and play a part in the summer.
"Tonguey was bowling high 80s last week, and I think he performed fantastically well, so to have someone who can bowl high 90s is pretty exciting. Woody's not just an out-and-out bloke who runs in and tries to hit people – he is a very skilful bowler as well."
---