England captain Ben Stokes questioned whether Australia had compromised the "spirit" of cricket in the wake of his side's controversial 43-run defeat in the second Ashes Test at Lord's.
England were furious over the manner of Jonny Bairstow's dismissal, who was stumped by Australian wicketkeeper Alex Carey after the batsman strayed from his crease believing the ball was dead.
Stokes told Sky Sports: "I think there's quite a lot of factors you've got to take into that.
"At the end of the day it's out, (but) if the shoe was on the other foot I'd probably just have a little think about the spirit of the game. It's happened and we've just got to move on with what's in front of us."
Australia skipper Pat Cummins was unrepentant over the incident, insisting: "I think Carey saw it happening a few balls previously.
"There's no pause, you catch it and have a throw. I thought it was totally fair play. That's how the rule is – I know some people might disagree a lot."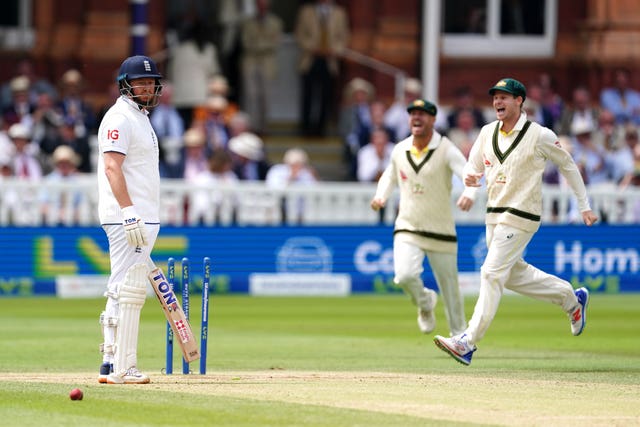 Fans booed the Australians and there appeared to be a number of flashpoints when the players exited through the famous Long Room during the lunch interval.
However, former England captains Andrew Strauss and Eoin Morgan, working as post-match analysts for Sky, agreed with Cummins' opinion.
Strauss said he was "pretty comfortable with what Australia did there", while Morgan added: "I don't see it compromising the spirit of the game. He (Bairstow) was just being naive, it was almost like he was batting in his own bubble."
Stokes admitted his thrilling knock of 155 was scant consolation for a difficult defeat but insisted the series was far from finished.
"Having experienced something like that before, you're able to look back and have some kind of game plan, but unfortunately it just wasn't enough for us today," said Stokes.
"It got to the point where Australia changed their plans so I just had to change the way I was going about it.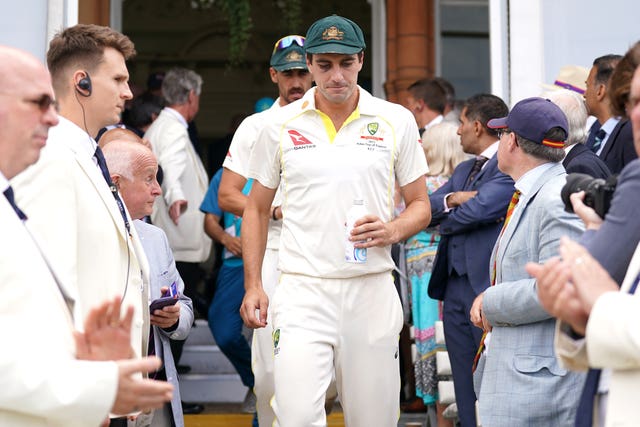 "It's a tough one to swallow going so close, but being involved in such a fantastic game was awesome. We're 2-0 down but we've got three games left so we know we can do it."
Australia batter Steve Smith, who pipped Stokes to the man of the match award for his first-innings knock of 110, hailed his England counterpart as a "freak".
"He's an unbelievable player, some of the things he can pull off on this ground and in this game of cricket, he's a freak," said Smith.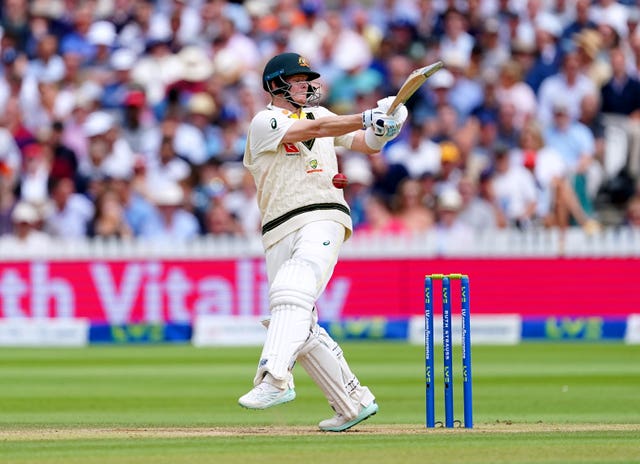 "The way he went about it, targeting that one side, smacking them down the hill and batting the other end. He's a freak, an unbelievable player."
Reflecting on his missed opportunity to catch Stokes earlier in his innings, Smith added: "It's difficult giving guys like that lives. The way he plays chasing totals, the way he gets it done, it was an incredible knock."
---