England captain Ben Stokes has told his team-mates to enter the Ashes without fear.
England host their old rivals this summer, with the first Test getting under way at Edgbaston on June 16, having won just one of the last five series against Australia.
Stokes has led his team to victory in 11 of his 13 Tests since he was installed as permanent skipper at the start of last summer.
He and coach Brendon McCullum have overseen a change of approach in preparation for an attempt to regain the Ashes urn for the first time since 2015, following their 4-1 drubbing Down Under in 2021/22.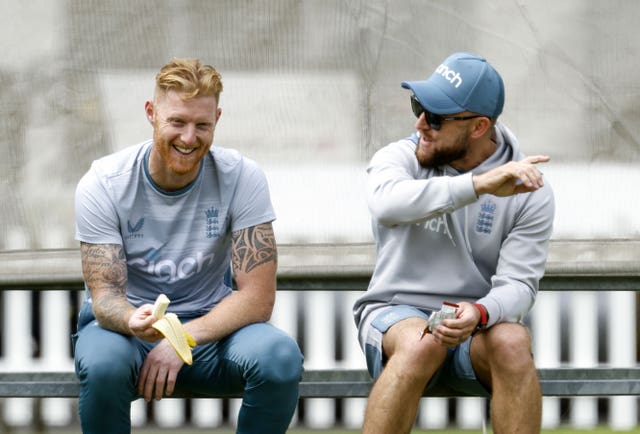 "It's not like any other series," Stokes wrote for the Players' Tribune.
"There's the pressure, the hype and the extra noise that comes with it, but we're ready for all that this summer.
"We've had some good results in the last year and the mindset in the group is so strong. Everyone is fully committed to what we're doing.
"We know how good we are and that on our good days we can beat anyone on their good days."
Stokes, 32, who hit an unbeaten 135 as England battled back to chase down 359 and beat Australia in a memorable meeting at Headingley in 2019, wants the team to go into the latest series unburdened by any pressure.
"I promise you: We're going to play without fear," he added.
"We want to create an environment where everyone has the freedom to try things without fear. I know it hasn't always been that way, even though we've always had the ability.
"Hold nothing back. Express yourself. Show us what you can really do.
"And you know what? If you fail, then you fail. So what? As captain, I'm not going to be chewing people out in press conferences or in the media for trying to play a big shot.
"And behind the scenes, you're not gonna get a slap on the wrist from me or Brendon McCullum about it.
"I don't want this to be taken out of context. Just because I say it's alright to fail, it doesn't mean I'm fine with losing. I hate losing."
Stokes' fitness is an ongoing concern for England. His chronic left knee injury is a big problem and he appeared to be struggling during the one-off Test against Ireland, raising doubts over what role he can play with the ball during the Ashes.
But he provided a boost to supporters with a clip on his Instagram Stories on Friday morning which appeared to show him bowling at full speed during a session at the University of St Andrews.
---