Australia captain Pat Cummins has sent a warning to England by predicting a "big week" from star batters Steve Smith and Marnus Labuschagne at Lord's.
Smith and Labuschagne suffered rare failures in both innings of the Ashes opener at Edgbaston, but it failed to stop the tourists securing a thrilling two-wicket win to move 1-0 up in the series.
The meticulous duo – who both average over 55 in Tests – spent their designated days off on Saturday in the nets at the home of cricket for a number of hours in readiness for the second Test.
Lord's is a significance ground for the Australian pair given Smith made his Test debut here in 2010 against Pakistan and four years ago he had to be withdrawn from the last Ashes match at the venue with concussion after being hit by a vicious Jofra Archer bouncer.
Labuschagne stepped in as a concussion substitute for Smith on that occasion, despite the stop-start nature of his red-ball career with Australia to that point, and after hitting 59 has not looked back.
Cummins, who will name his XI on Wednesday morning, said: "I don't think we played the complete game last week by a long shot.
"I think that is one of the most pleasing things that we weren't at our best but still managed to get over the line. That is not always going to be the case.
"History would suggest Marnus and Smithy rarely miss out, so I am expecting a big week from them."
While Cummins did not name his final team, he did reveal Mitchell Starc's potential inclusion is the only decision left to make, with Scott Boland the most likely candidate to miss out.
"I have got a 12 so the same team as last week plus Starcy comes in. We will have another look at the wicket and make a final decision tomorrow," the Australian captain revealed.
A green tinge to the wicket at Lord's saw England go with an all-seam attack in their efforts to level the series in London.
Worcestershire seamer Josh Tongue was preferred in place of Moeen Ali, who had been an injury doubt following trouble with a burst blister on his right index finger in the series opener at Edgbaston.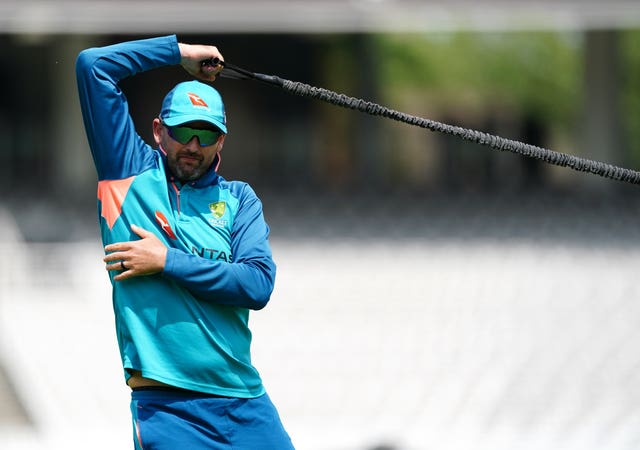 While Moeen's injury has recovered well, England will rely on the part-time off-breaks of Joe Root at the home of cricket if they want some variation to their four seamers.
Australia will make no such choice and their frontline spinner Nathan Lyon is preparing to play the 100th consecutive Test of his career with another milestone of reaching 500 wickets also in sight.
Cummins added: "I think it's a testament not only to how good Nathan is in terms of longevity and fitness and form, but to be able to play 100 Tests means you are getting picked in all conditions.
"I know at the start of his career you talked about four quicks at the Gabba, but he is just so valuable to our team I couldn't imagine a side without Nath in there.
"I've seen they have gone with four quicks, which is probably as we expected after seeing Moeen's injury last week, but I feel really lucky we've got Nathan.
"Hundredth consecutive Test match, (potentially) 500 Test wickets, it's incredible all the milestones he keeps ticking off. This is a really special place in cricket but for Australia as well. We've had some success at this ground in recent years so yeah, a big one for the memory bank."
Meanwhile, Cummins offered his own view on the discrimination storm engulfing cricket in England after a report published on Tuesday laid bare the issues the sport in this country has with racism, sexism and elitism.
The Australian skipper had not yet had chance to read the detailed report by the Independent Commission for Equity in Cricket but made reference to the changes in style of his own team in comparison to historic preconceptions of how an Australian XI must play.
"I've been playing for 12 years now and I think we are all a little bit probably better than we were 12 years ago," Cummins reflected.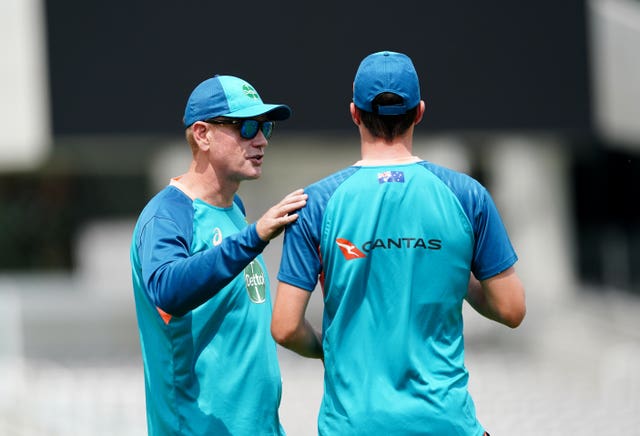 "I think it's just a continual learning process and something we try to be really open-minded about.
"I love that we've got some real diversity in our team. I think it's a real strength of ours, really celebrating everyone's individuality.
"I just hope that anyone who walks into our dressing room or Australian cricket, whether they are playing or at a ground, just feels like they are welcome, appreciated and respected."
---