Canelo Alvarez and Gennady Golovkin will square off in their highly-anticipated rematch in September in Las Vegas, boxing promoter Oscar De La Hoya said on Wednesday.
De La Hoya announced the tentative deal for a mid-September showdown at T-Mobile Arena after weeks of on-again and off-again bargaining by the two fighters' camps.
"I'm happy to inform that we have a fight September 15!!!!," De La Hoya tweeted.
Said Golovkin's promoter Tom Loeffler, "Rematch is on! @GGGBoxing will be even more dominant on Sept 15 for all that #nonsense! Biggest Fight of the Year!"
There was no word on Wednesday about the details of the agreement or even if a contract has been signed.
The two fighters had been due to fight each other in Las Vegas on May 5 before the middleweight bout was cancelled after Alvarez failed two drug tests.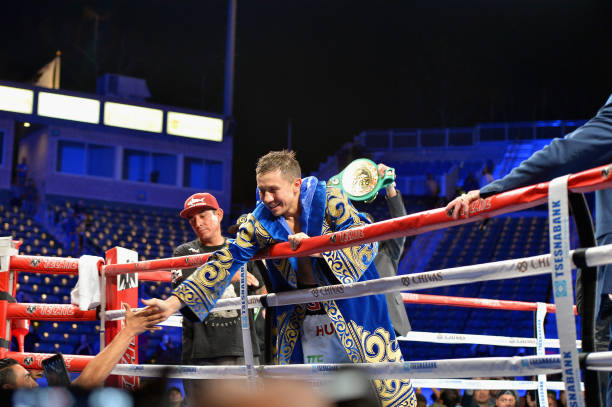 So unified middleweight world champion Golovkin instead fought Vanes Martirosyan on May 5 in a one-sided fight that ended in less than two rounds. Martirosyan, who hadn't fought in nearly two years, barely landed a punch on Golovkin, who scored a vicious knockout at StubHub Center in Los Angeles.
Golovkin (38-0-1, 34 KOs) and Alvarez fought to a controversial draw in their first meeting in September in a fight that generated 1.3 million pay-per-view buys and a $27 million gate — the third largest in boxing history. Many thought Golovkin won the fight but one judge scored it even and the other two were split between giving it to Golovkin and Alvarez.
With Alvarez (49-1-2, 34 KOs) free to fight once his six-month suspension ends in August, the two rivals had been expected to fight again in September.
But talks stalled because Alvarez's camp were reportedly not happy with middleweight world champion Golovkin's insistence on receiving a 50/50 split in revenues.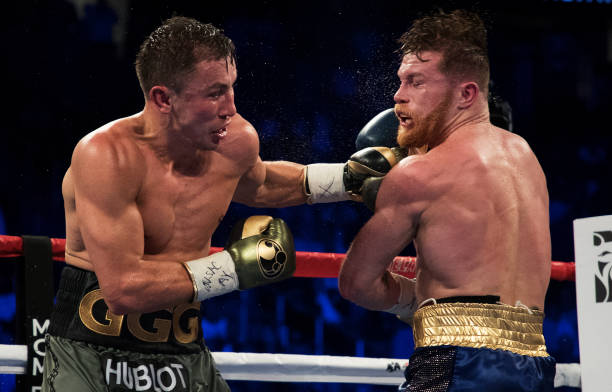 Wednesday's announcement comes a week after De La Hoya said that the talks for a rematch had ended and that Alvarez would likely fight Daniel Jacobs instead.
Mexico's Alvarez, 27, resumed training recently for what will be his first fight in almost exactly a year.
Loeffler told Yahoo! Sports on Wednesday that he believes a rematch will generate more interest than the first fight.
"It's a much bigger fight with all the controversy that has gone on and no love lost between the guys," Loeffler said.
"In the first fight, it was a respectful promotion, but in the second fight, with the positive test and the way Gennady had to scramble to be able to fight on May 5, he is very edgy. Canelo is very edgy, so I think that's going to get things heated up."
_____
gph/wd
---