Robin Copeland begins a new chapter in his career as he is currently preparing for the upcoming season with new club Connacht. 
The former Cardiff Blues No.8 made the switch from Munster during the summer and he has upped sticks a short distance up the M18 to his new home in Galway.
The 30-year-old made over 60 appearances for Munster and has been there since 2014, naturally, the departure was always going to be a difficult one.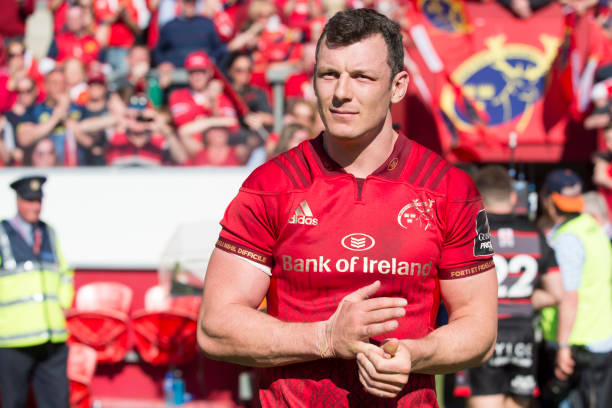 "It's tough to leave a club that you have been at for four years," Copeland told Pundit Arena. "I had some great memories there, they're a great bunch of lads, I had a house down there and all the rest of it but, I suppose, rugby-wise, I felt that Connacht would be a brilliant move for me."
Copeland had some ill-timed injuries during his time with Munster and there is a sense that perhaps it wasn't meant to be as the 30-year-old failed to consistently hit the heights which made him such a standout player for Cardiff. Whether that was due to injuries, form or gameplan, or a combination of all three, everyone will have their own opinion but one thing is for certain, the Wexford native is already enjoying his time at a club who are desperate to reach the heights from a few seasons ago.
"It's been absolutely great. I've really, really enjoyed it. The coaches, the S&C, the physios, the players…they've all been brilliant. I haven't felt like I've been the new guy at all since I've been here. So that's been great, I've been welcomed with open arms."
Copeland reveals that the decision to join Connacht was helped by how a lot of people he spoke to admitted that it would be a great move for him and that it would suit his style of play perfectly.
"Anyone I spoke to said 'God, that would be such a good move for you, it's exactly what you need and they play a style of rugby that suits you'. That was the main thing, I could have stayed going in Munster, do well but I want to go up there and try to play a different brand of rugby, I want to test myself in a different style. I really like the way they [Connacht] play, they're a great bunch of players here. I just felt like I really needed a change as well."
Ultimately, for Copeland, it was the right time to move on.
"Munster are a great club, with great history and great expectations and I'm proud to be part of it in someway but I just felt the time was right to move on."
Rugby coverage on Pundit Arena during the Six Nations is in association with Vodafone, the official sponsor of the Irish Rugby Team. For your chance to win great prizes including tickets to see Ireland take on France Sunday, March 10th, click here #TeamOfUs Everyone In